Caldwell Fellows Announces Class of 2026
NC State's premier leadership development program announces its 56th class of Fellows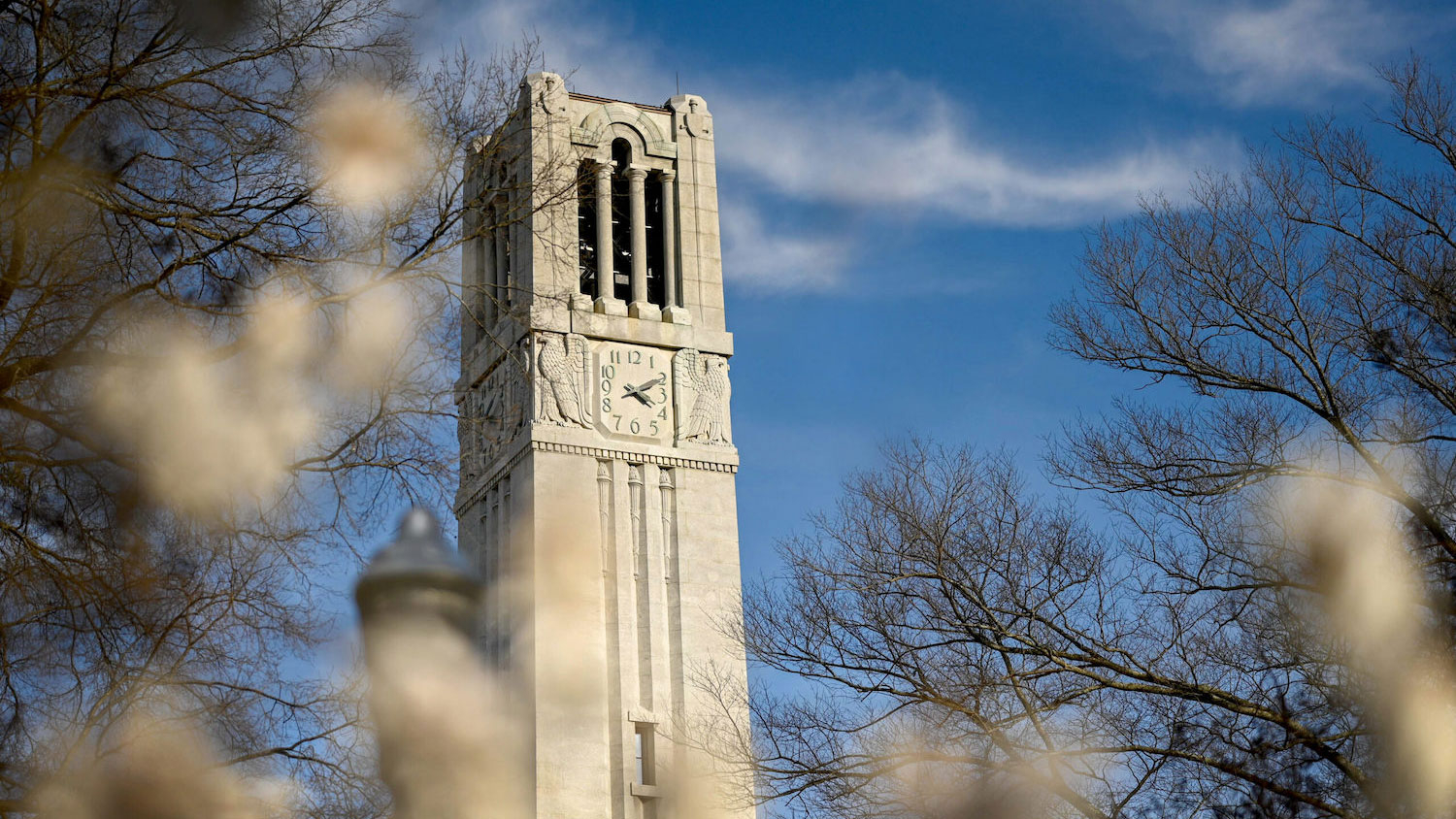 The Caldwell Fellows program at North Carolina State University has named thirty first-year students to its class of 2026 – the 56th class of Caldwell Fellows. The new class can be viewed on the Caldwell Fellows website.
"Each year we embark on the challenge of identifying first-year NC State committed to developing their leadership and serving in North Carolina and beyond," said Dr. Janice Odom, Director of the Caldwell Fellows. "I am delighted that the members of the Caldwell Fellows Class of 2026 are dedicated to NC State's land grant mission of empowering themselves and others to build brighter futures for their communities." 
This year there were more applicants than ever. The program had a record 315 applications from talented and dedicated students from all backgrounds across NC State. The class of 2026 passed through a rigorous selection process that included submitting a written online application, participating in a semifinalist interview phase, and completing a full day's worth of interviews on February 25, 2023. More than 150 Caldwell Fellows alumni and friends aided the past year's Selection Process, which featured the return of in-person interviews at Hunt Library on NC State's campus. 
Caldwell Fellows are selected for demonstrating an aptitude for servant-leadership development. The term "servant leadership" was coined by Robert Greenleaf, a former AT&T executive. In his foundational essay, "The Servant as Leader," Greenleaf explains how the "best test" of a servant leader is whether those they serve grow as people, becoming "healthier, wiser, freer, more autonomous, more likely themselves to become servants."
Students selected for the Caldwell Fellows program undergo intensive leadership development programming that includes a Sophomore Seminar on their personal philosophy of leadership and a capstone training at the internationally-renowned Center for Creative Leadership in Greensboro, NC. Named in honor of former NC State Chancellor John T. Caldwell, the Caldwell Fellows is NC State's oldest scholarship and fellowship program dedicated to leadership development.

Through the generosity of NC State alumni and supporters, more than one hundred individual endowments provide tuition support and experiential learning stipends to each Caldwell Fellow. Endowments also support the robust three-year program curriculum. The longtime home of the Caldwell Fellows is the NC State Alumni Association, which provides support and stewardship of the program's funds.