Newswire
Caldwell Fellows Fundraising Campaign 'Thinks Big'
As NC State wraps up its Think and Do the Extraordinary Campaign, the Caldwell Fellows celebrates the impact of program alumni, friends and supporters.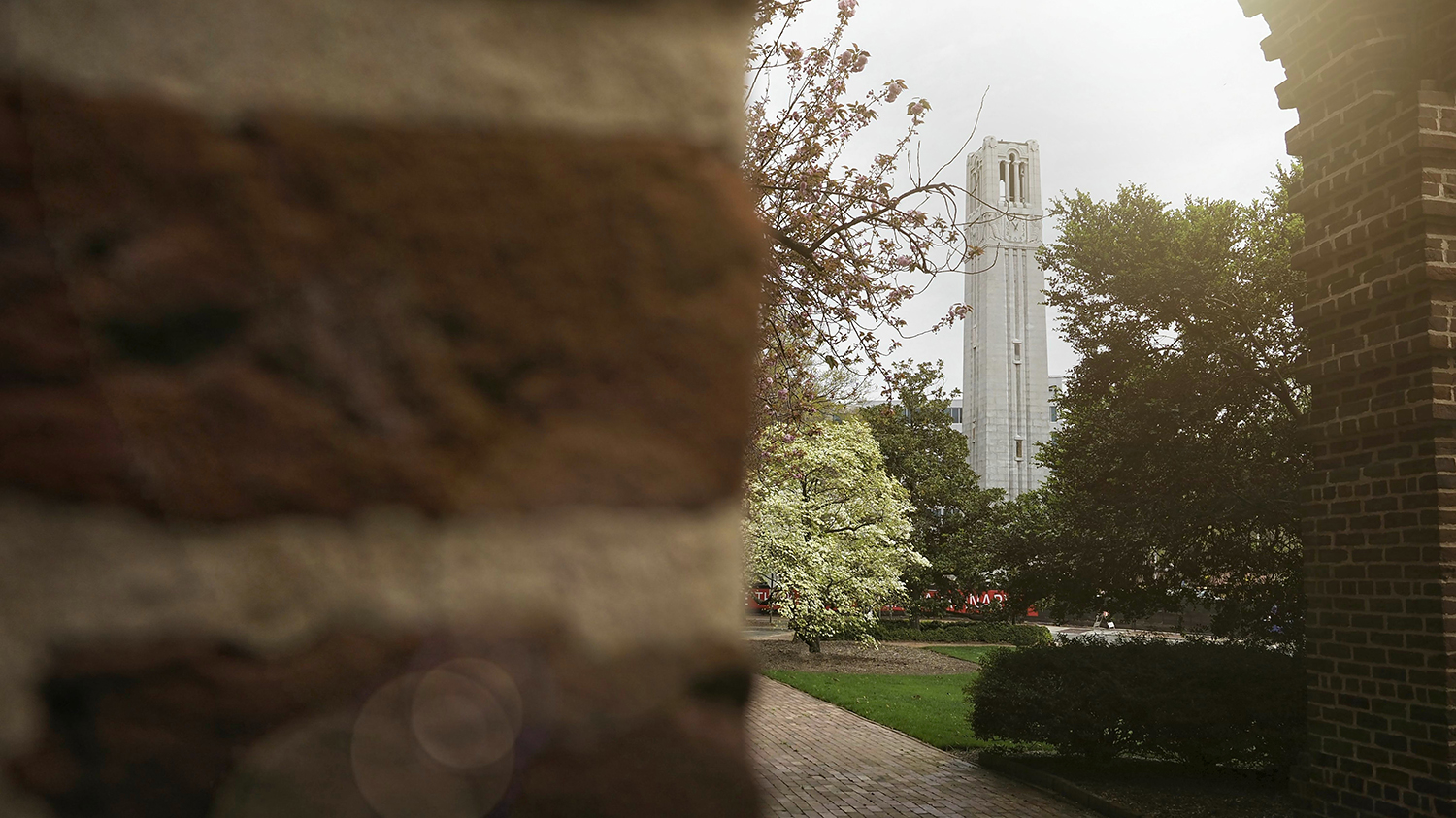 The Caldwell Fellows have commenced a season of gratitude with appreciation for the more than 1,300 program alumni, friends, and supporters who helped raise more than $9.1 million for the program through North Carolina State University's Think and Do the Extraordinary Campaign. In all, thirty percent of Caldwell Fellows alumni all around the world made a gift to NC State's premier leadership development fellowship, giving back to a program that has shaped countless NC State alumni throughout its 54 year history.

The campaign came to a close Dec. 31, 2021 and was the largest in NC State history. Caldwell Fellows Director Dr. Janice Odom said the Campaign's success provides a strong foundation as the Caldwell Fellows launches a new phase of strategic planning for its future and continues the critical work of identifying and developing a new generation of talented, servant-leaders.
"Our alumni and friends have empowered Caldwell Fellows to study abroad, secure internships in major U.S. cities, challenge themselves through wilderness trips, volunteer in their communities in meaningful ways and delve into groundbreaking research at NC State and beyond." Odom said. "With your generosity, we have increased the size of the Caldwell Fellows award from $5,000 at the start of this campaign, to $9,000 per student today, while continuing our commitment to living out the values embodied by our namesake, Chancellor Caldwell."
The Caldwell Fellows program is named after the servant-leadership legacy established by NC State's visionary former Chancellor, John T. Caldwell. It was Chancellor Caldwell's legacy that motivated Caldwell Fellows alumni Jane Monaco ('87) and Tom Monaco ('87) to endow a full, $250K student scholarship for a program that exposed them to the transformational principles of servant-leadership. "Tom and I were fortunate enough to spend time with Dr. Caldwell while we were students. When he talked with students, he made us feel as if we could do anything," Jane said. "It has given us great joy to see this next generation of students. Their commitment to service is inspirational."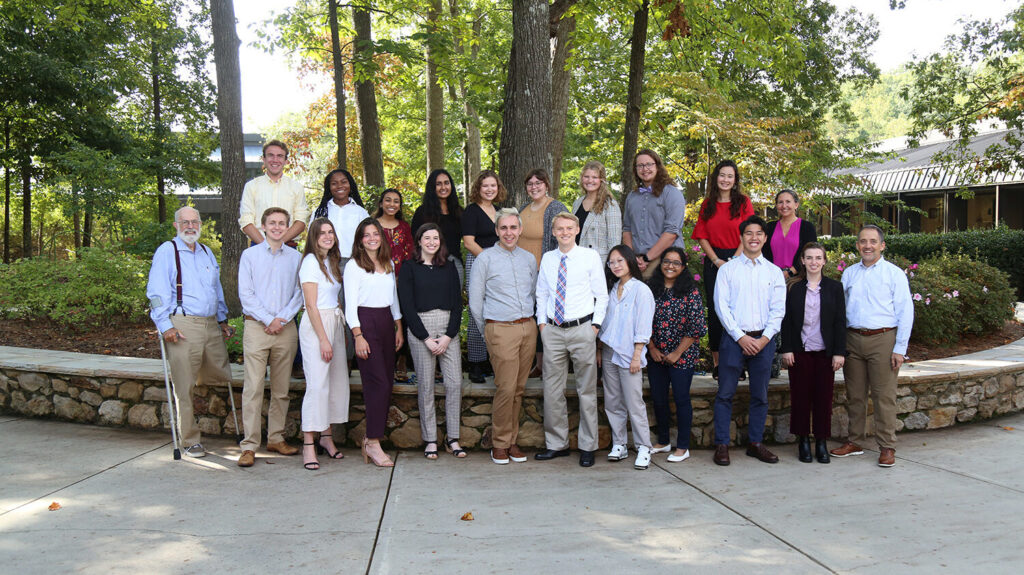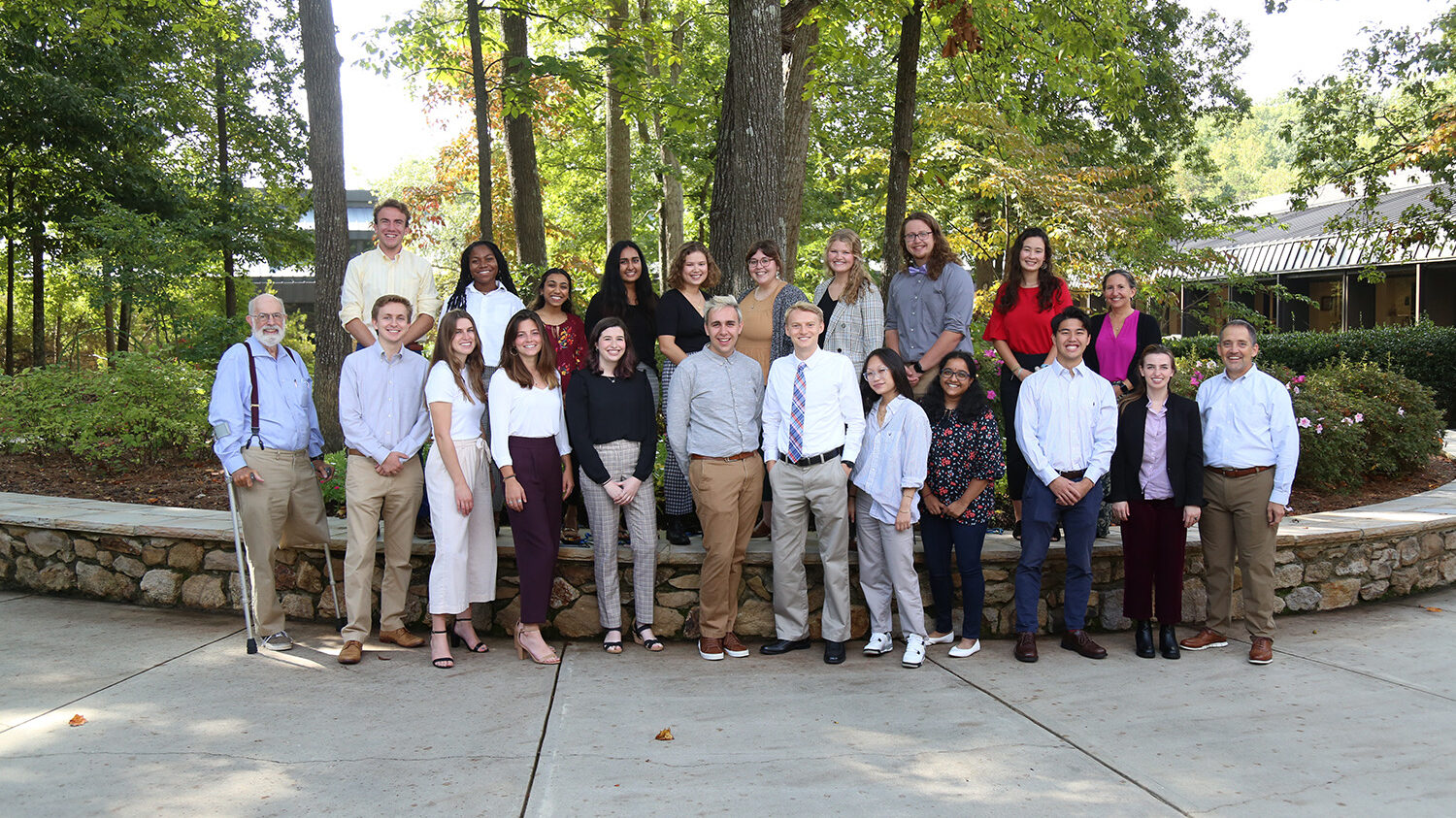 The many highlights of the campaign include a $1M gift from Caldwell Fellows alumnus Jeff Williams ('85) and Melinda Williams in honor of program Director emeritus Dr. Gerald Hawkins, which endows in perpetuity the program's 54-year tradition of a three-day intensive leadership experience at the Center for Creative Leadership (CCL) in Greensboro, North Carolina. The three-day workshop at "CCL" serves as a capstone experience to the Caldwell Fellows experiential-learning based leadership development curriculum, immersing Fellows in an intensely reflective learning environment to accelerate their personal and interpersonal leadership abilities.

It's no surprise that the formative CCL experience was a part of what inspired former NC State Student Body President Tony Caravano ('04) to give back to the Caldwell Fellows. "The ability to see the world, to work unpaid internships, and to cover some of my tuition kept me enrolled as an out-of-state student," Caravano noted, before adding: "The CCL experience was one of the most introspective moments of my life. It pushed me to go inward for exploration and for validation rather than constantly seeking it externally. Today, the way I hire and develop talent, lead in the office, and interact with my peers remains tied to my time in the Caldwell Fellows program."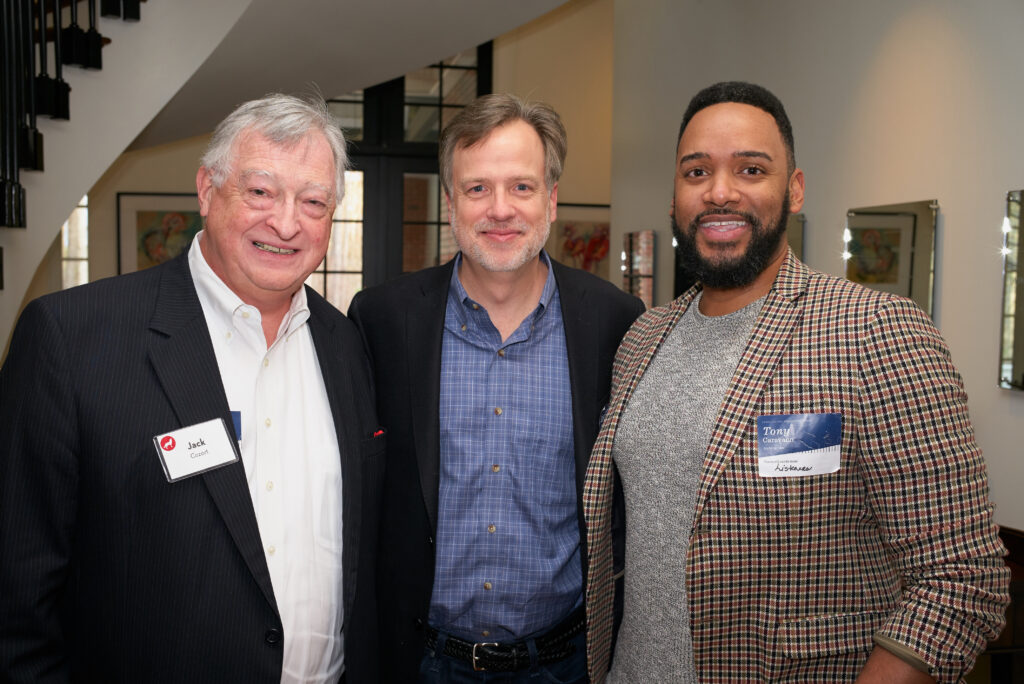 Also notable through the campaign were additional $250K full scholarship endowments made by program alumni like Bill Nussey ('87), who observed how the Caldwell Fellows community changed his outlook on serving others.
"The program invited me to be part of an amazing community of people who were passionate about making a positive impact on the world," Nussey said. "By combining both an academic and deep experiential focus on leadership, the program was key to my becoming a leader far earlier in my life than I might have otherwise, if at all. At its core, the Caldwell Fellows program helped me understand that the measure of my life is not what I achieve but what I do to lift the lives of others."
The Think and Do campaign inspired 500 first-time donors to make their first gift to the program, including alumna Katherine Drake Stowe ('09), who was moved to invest in the lives of the next generation of world changers.

"I am who I am today because people who I never even met believed in me and believed in this program enough to find it worthy of their investment," Stowe explained. "As an individual from a small, rural town in Eastern North Carolina, the Caldwell Fellows had a tremendous impact on my life. It exposed me to resources, ideas, opportunities, and relationships I would have never experienced. I decided to give back because I know the Caldwell Fellows are helping mold individuals who are going to do amazing things in this world."

"I don't think I'd have made the same decisions or have had the same life journey had I not been part of the Fellows program."
-Tom Laundon '75
With more than 25 new endowments in place, the Caldwell Fellows is now undertaking a six-month strategic planning process to consider key questions for the program's future as it enters its 55th Anniversary year. The outcome of that process will set the course for the program's next 10 years of developing servant-leadership at NC State and beyond.

As the program's strategic plan comes together, and as program friends and alumni celebrate the conclusion of the Think and Do campaign, one thing is for certain: there has never been a better time to 'Think Big,' about the future of the Caldwell Fellows.