Selection Criteria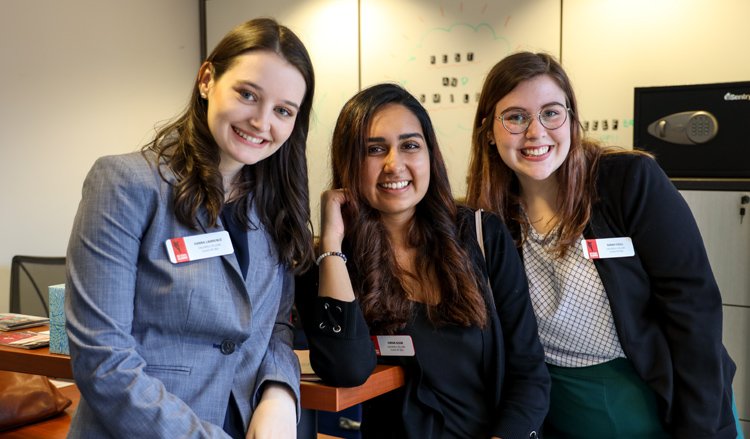 The Caldwell Fellows Selection Process is centered around the answer to the question: do you have the aptitude for engaging in the work of servant-leadership, thereby growing in your own leadership capacity while supporting the development of other Caldwell Fellows?
In addition to the Selection Criteria below, candidates are evaluated on the basis of their self-awareness, sense of social responsibility, critical thinking skills, collaborative abilities, curiosity, creativity, and discipline.
Candidates must be current, first-year undergraduates at NC State University. All majors are encouraged to apply. (Please list your current major on the application. If you are planning to change you may note that in one of the brief answers or essays.)
A consistently strong academic record at NC State (3.25 or better GPA) is desired for application and retention in the program. Given that transcripts cannot provide a full reflection of your intellect, we will also holistically evaluate your academic and intellectual life through essay questions. Rigor of coursework is considered. High school transcripts are not a factor in selection originality of thought, creativity and spark are.
We seek candidates of exceptional character.  We value an open mind and respectful but engaging civic discourse; a strong moral sense and willingness to stand up for the less advantaged and work for the greater good; a sustainable environmental ethic; humility, curiosity  and a sense of humor.
Candidates should be willing to undertake the work of personal development, particularly in the area of leadership development. Applicants must demonstrate the ability to understand and apply concepts of leadership and ethics, to be willing to examine their own lives critically and the situations in which they are involved, demonstrate respect for diversity and commitment to leadership from a global perspective.
Applicants should have an awareness of themselves as members of broader communities, upon which they depend and simultaneously help to shape.  Applicants should have a history of meaningful engagement in school or community activities and exhibit an active commitment to stewardship and a desire to address social issues through dedicated participation and service.
Applicants must be willing to engage fully in the curriculum of the Caldwell Fellows program and be willing and active participants in developing their potential through the program's challenges and opportunities. We seek applicants who see the mission of the program to be a lifelong endeavor.
Applicants must demonstrate a strong awareness and commitment to the program's expectations and be able to articulate how they will embody those expectations at NC State and beyond.
Benefit from participation in the program.
Contribute to The Caldwell Fellows learning community.
Enhance the university and broader community as undergraduates and beyond.