October 2023 Dinner Seminar Recap
October's dinner seminar, held on Sunday, October 15th, served as a stellar example of the multidisciplinary and cross-departmental connections that we, in the Caldwell Fellows community, strive for.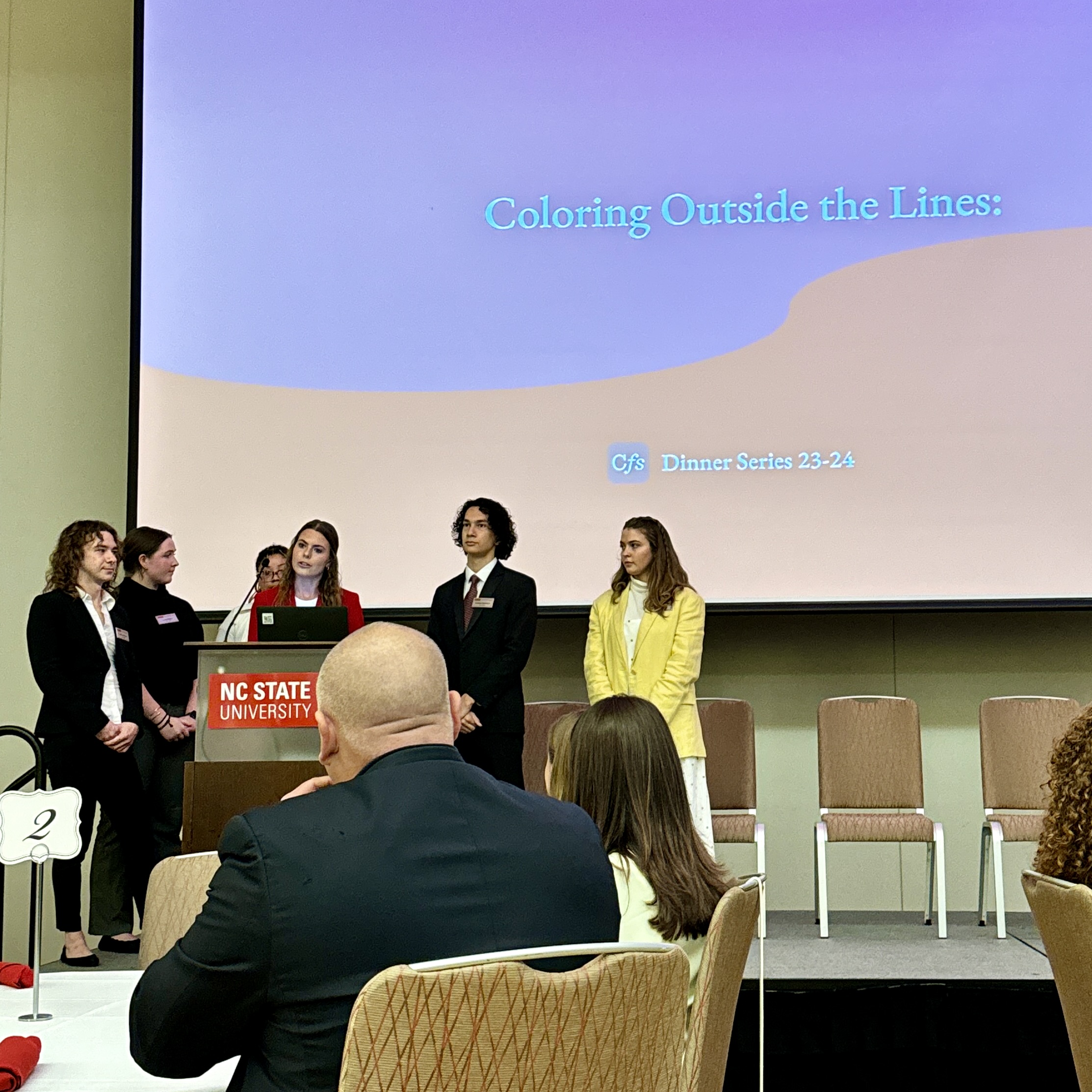 For readers who may be unfamiliar with the internal workings of the program, our student-led dinner team organizes a dinner seminar each month on a Sunday night, where all current Fellows join their peers and the staff for a meal, programming, and discussions on topics relevant to our goal of developing servant-leadership within each Fellow. The monthly seminars for each academic year follow a theme set by the dinner team, and each seminar itself delves into a relevant subject, often complemented by guest speakers and internal programming. This year's theme is "Thinking Outside the Box: Creating Your Life," which focuses on implementing creativity in our lives and celebrating our uniqueness in who we are and what we can provide to the world.
This particular seminar was special because it was the annual invitational dinner, where each Fellow was encouraged to invite a professor or staff member of their choice. The goal of this event is to introduce the Caldwell Fellows Program to external members of the university in a more intimate setting than information sessions alone can provide. We believe that this program must be experienced to be understood, which is why this event holds a special place within the program. It also serves as a foundation for cross-departmental networking, allowing Fellows to dine and connect with professors and staff from all parts of the university!
As per tradition, this seminar began with opening words by Fellows, including words of gratitude. The introduction was given by Lily Palmer (class of '25) and Brodie Smith (class of '24), followed by Aster Counihan (class of '26), and words of gratitude by Olivia Townsend (class of '26). In an eloquent speech, Olivia expressed her philosophy on authenticity and conveyed her gratitude for being in a community that encourages the exploration of the authentic self. This call for authenticity was a fantastic segue into the evening's events.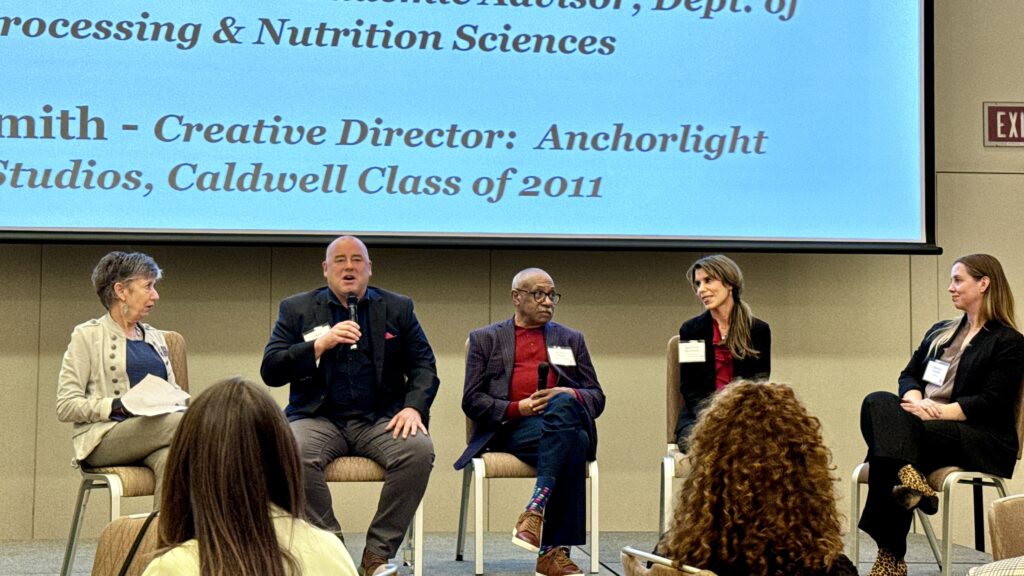 Dinner was served, and discussions were fostered at each table between Fellows and staff, focusing on the central theme of creativity. This was followed by an introduction by Dr. Odom to a speaker panel for the evening, consisting of Micky Fearn (Professor of Practice – Parks, Recreation, and Tourism), Med Byrd (Professor of Wood and Paper Science, Caldwell class of 1984), April Hix Morrison (Academic Advisor, Department of Food, Bioprocessing, and Nutrition Sciences), and the returning speaker Shelley Smith (Creative Director: Anchorlight Gallery & Studios, Caldwell class of 2011). Dr. Odom and Shelley Smith served as the primary moderators, posing topics of discussion to the panelists relevant to the central theme of creativity and authenticity.
This panel discussion was followed by internal programming announcements regarding upcoming program events and closing remarks from Dr. Odom on the value of intention and creating intentions as people of peace amidst the chaos of an ever-changing world. This seminar was profound, and the ideas put forth will continue to bloom both inside and outside the academic context as we move throughout the semester and the rest of our careers as Fellows and servant leaders.
This article was written by Kole Ptetraj class of 2026.