Newswire
Living Our Caldwell Fellows Values: Personal Development
Gabby Chiarenza `23 has spent some time engaging her Caldwell classmates about their own pursuits of personal development. Here's what she learned.
(This interview was conducted and written by Caldwell Fellow Gabby Chiarenza `23. Our special thanks go out to her.)
There are few people that have not heard the phrase "college is the best four years of your life." Readers of this article with a multitude of life experiences under their belt may roll their eyes at the phrase. Our lives, of course, go on after we receive our cap and gown, but it is true that college is transformative. The four years we spend on this brick campus invite growth, challenges, and identity formation. Caldwell has the unique gift of accompanying students through each stage of their college experience from freshman to senior year and beyond.
One of the key Caldwell values is personal development: fostering ongoing self-discovery and improvement within ourselves and others. The Caldwell Fellows provide multiple avenues for personal development, such as the three-day workshop with the Center for Creative Leadership in Greensboro or the opportunities to lead service projects within the program. But not every part of personal development can be measured on paper or earned through certification. Often, personal development is internal and goes unnoticed without intentional reflection.
To reflect on self-discovery, three Caldwell Fellows shared their stories on how they have grown since their freshman year and the advice they would give to their freshman self.
Val Ryba `24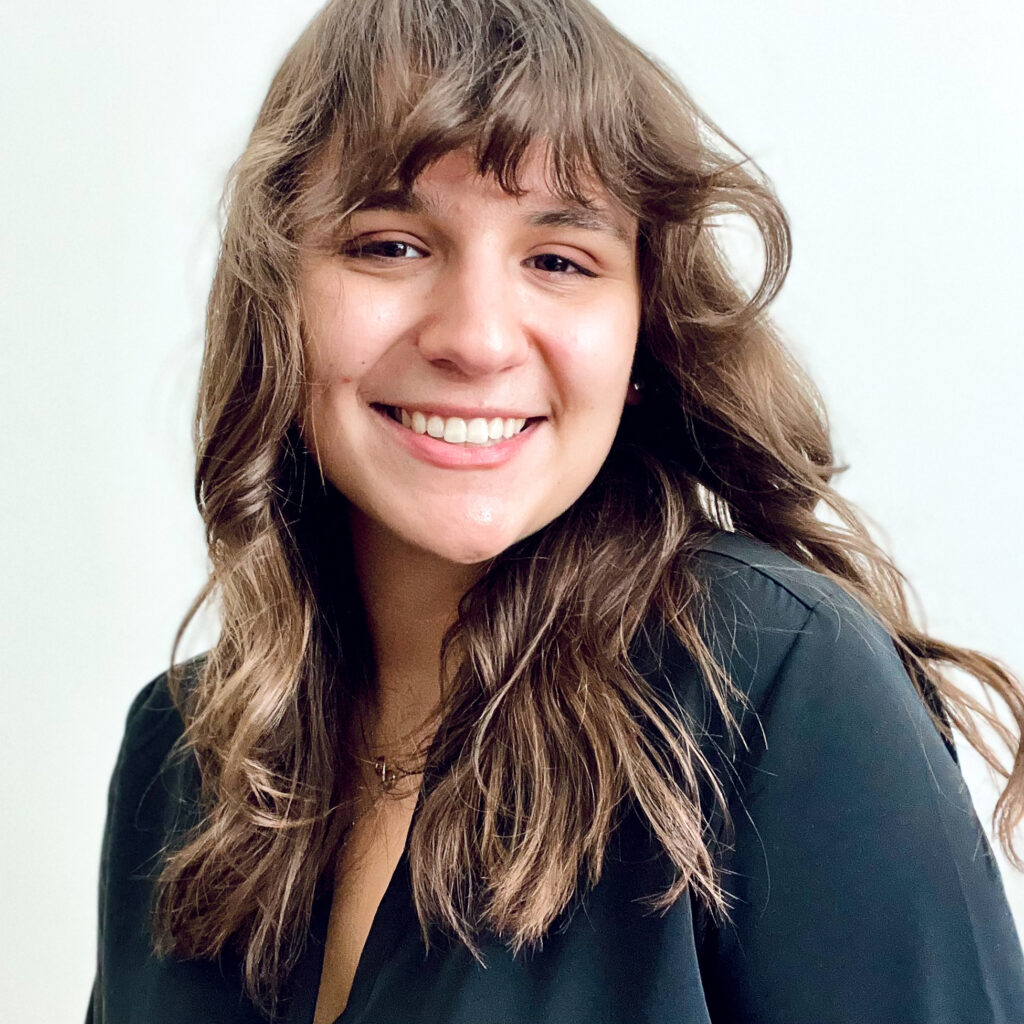 Val Ryba, a third-year student in the College of Design, reflected on her personal development as a non-linear journey. "To my freshman self, I'd tell her that the journey you are on may not be the one you wanted or dreamed of; however, you are right where you need to be," said Ryba. "Also, having an evolutionary mindset to life is much more forgiving than keeping yourself in your previous connotations of who you think you are and will be." Ryba graduated from high school a year early and attended community college before arriving at NC State. It was during her time at community college that she volunteered at a local homeless shelter and developed a passion for housing security.
You are right where you need to be.
Ryba's interests have evolved during her time at college, but she has harnessed her passion towards a degree in architecture and involvement in Caldwell's annual fundraiser for Habitat for Humanity (also known as Shack-a-Thon). She sees her experiences thus far as a natural build-up to her current academic path. "Life throws so many challenges that help you evolve into the person you need to be, not who you or someone else wants you to be and you will learn to love her like I do overtime, without judgment and without distaste."
Dheeraj Pannem `23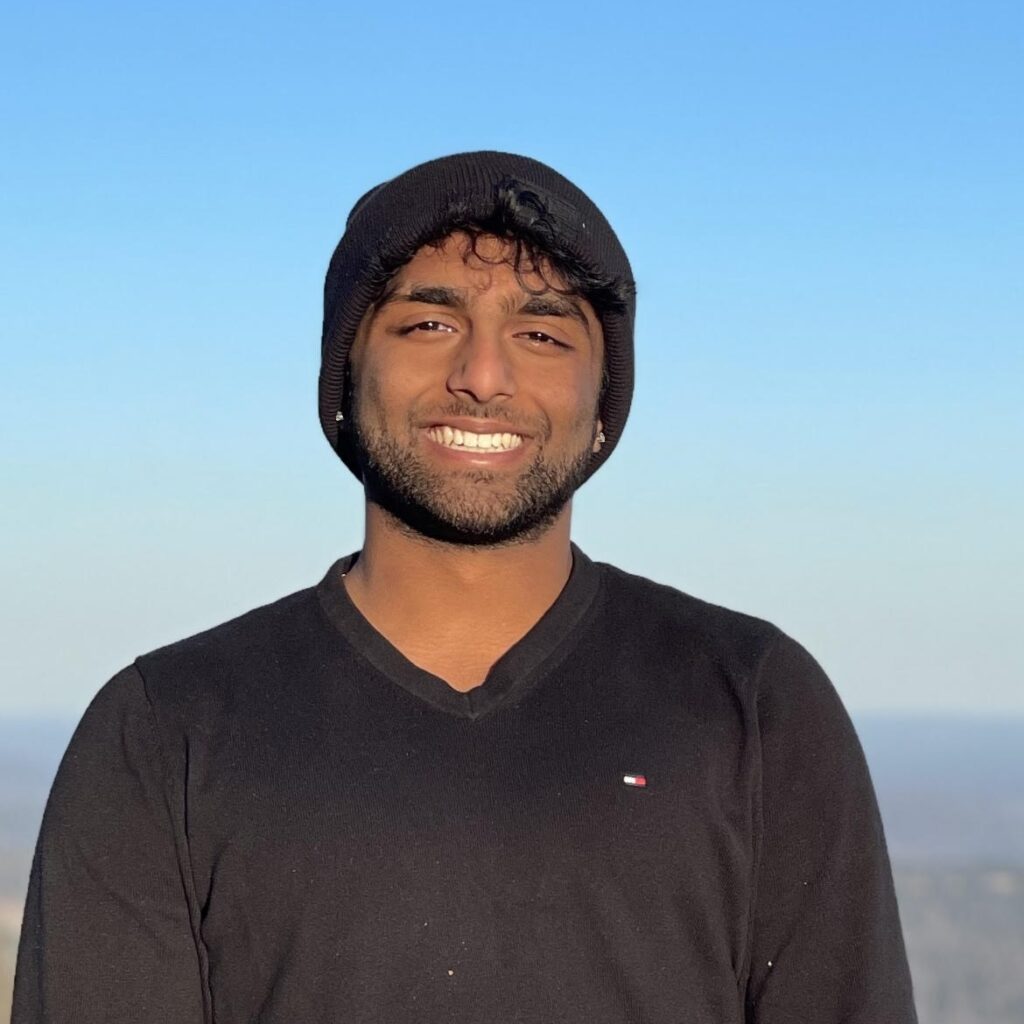 Personal development also comes through experimentation with different interests and passions. Dheeraj Pannem, a fourth-year student in the College of Engineering, has found personal development outside of the classroom through travel, internships, and service. "I've been getting involved in everything I can," said Pannem. "I've been pretty good at trying to grab everything that was available– taking all the classes that I could, applying for every opportunity I see, applying for all the scholarships I can, keeping an open mind to meeting new people, going on trips. It doesn't have to be a crazy change, just small things."
Be an opportunity seeker in all aspects.
Pannem described a culture in high school which focused entirely on grades and tangible forms of success. Now, he finds pride in releasing the control that academics had on him and finding time for personal growth. During his sophomore year, Pannem employed his experiential learning stipend to embark on a cross-country road-trip. Since discovering his passion for travel, he has spent time across major US cities and exploring France and Spain. He consistently seeks new experiences and takes risks to fuel his mission for self-discovery. "Don't be afraid to let go of the things that feel familiar and comfortable if they aren't authentic to you," he adds. "Be an opportunity seeker in all aspects."
Brodie Smith `24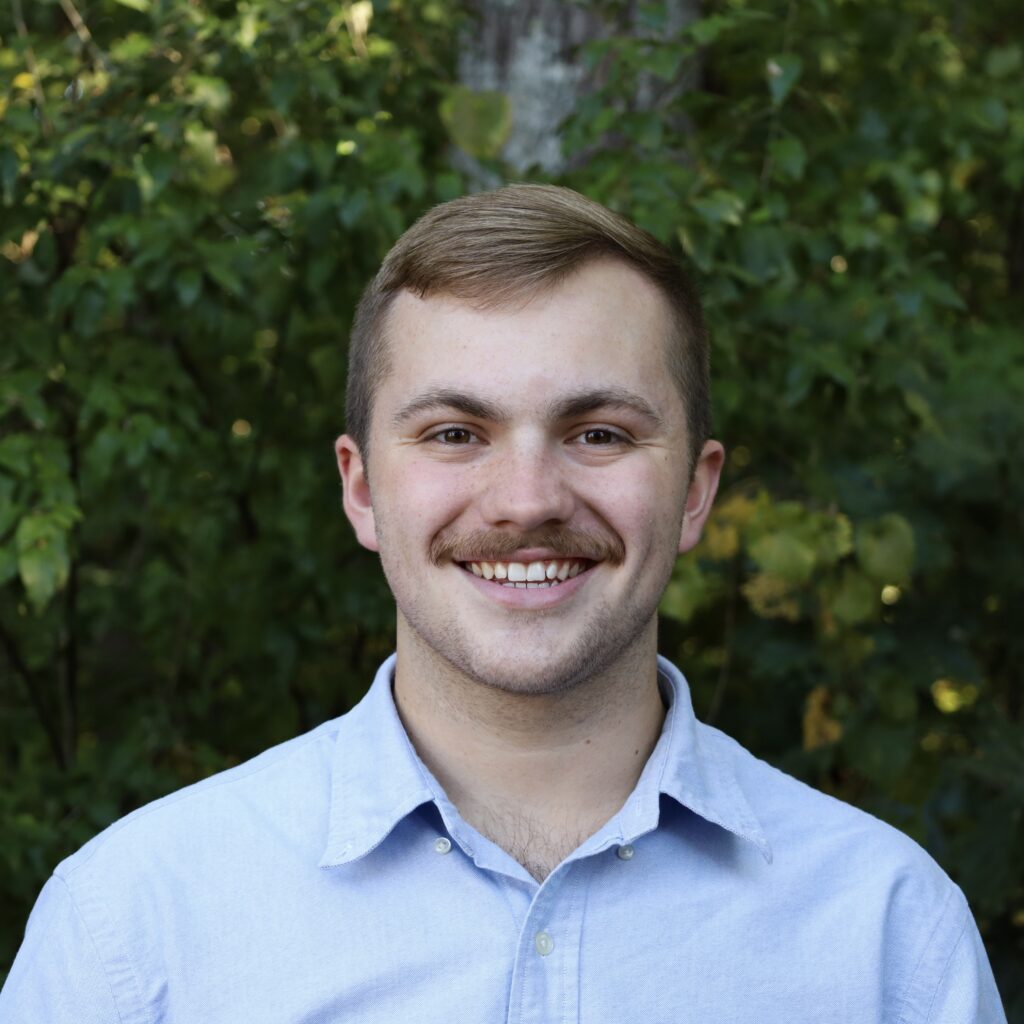 Brodie Smith, a third-year student studying Political Science, described his personal development through cultural competency and awareness. Smith grew up in a rural town in North Carolina and was eager to engage with more diverse viewpoints and people. "Before joining Caldwell, I had little to no understanding of different cultures, religions, and communities," Smith said. "I only knew my identity and what I was raised in. I was open to learning and I wanted to know more people, but I didn't. Since being in Caldwell, the multitude of identities that I've been exposed to have helped me to genuinely develop a better competency of what it means to be human and not just a Southern American human being."
I was open to learning and I wanted to know more people
Smith, Director of the SATELLITE camp at NC State, has brought his own unique background as a former camper at SATELLITE to work in tandem with other views and opinions. With time and intentionality, he has strengthened his ability to have civil conversations with others and lead to listen.