Newswire
Caldwell Fellows Stipend Stories: Alisa Andrews ('23)
Caldwell Fellows apply their experiential learning stipends to life-changing learning experiences.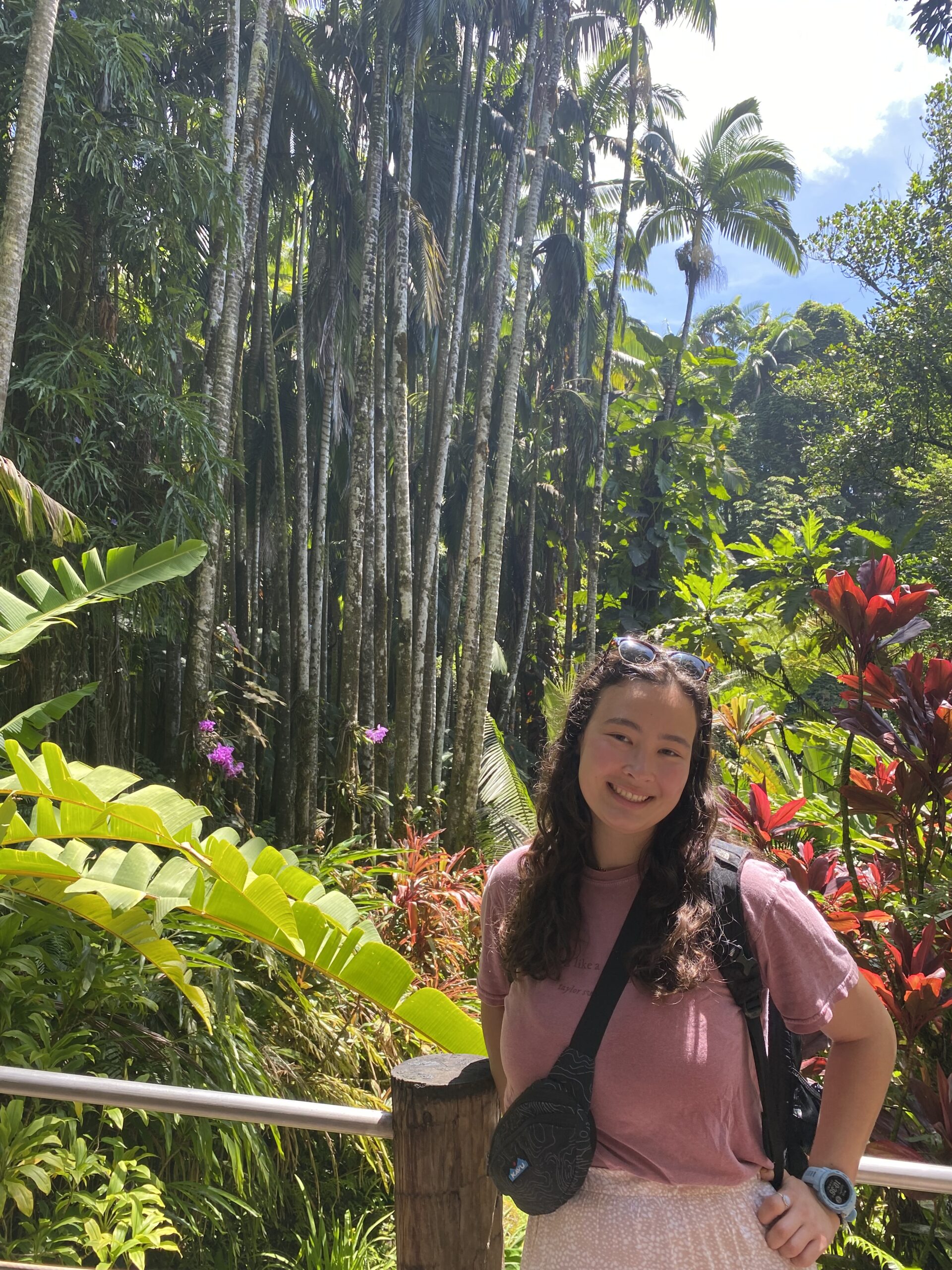 Every summer our students prepare to engage in hands-on learning opportunities across North Carolina, the United States, and the world. One such student is Alisa Andrews (Caldwell Fellows class of 2023). Alisa is a Science, Technology, and Society major and used her summer experiential learning stipend to participate in the Jefferson Scholars senior trip to Hawaii during the 2022 Maymester. The trip focused on sustainable agricultural practices across the Big Island. Alisa and the group had the opportunity to tour farms focused on coffee, vanilla, and cocoa production. It was her first opportunity as a Caldwell Fellow to apply an experiential learning stipend to a travel experience and she was thrilled to have the opportunity.
"Visiting the small farms and interacting with the passionate farmers as they described the entire process of turning a seed into a final product combined my interdisciplinary academic, professional, and personal goals each of which the Caldwell Fellows program supports. I want to fight food insecurity by serving local communities and creating sustainable development solutions, this trip gave me important insight into how that can look for the future."
Upon her return to the mainland, Alisa will spend the remainder of her summer participating in an internship with Syngenta, the world's leading agrichemical company. These two juxtaposing experiences provide her with a unique hands-on understanding of some of the key issues facing global food systems.
"This was the first stipend I was able to dedicate towards travel which was exciting and it caused me to reflect on the difficulties our society faced in the last two years. The trip reminded me how much I enjoy traveling, trying new foods, and pushing my comfort zone all while getting to know other people along the way."
The tradition of the Caldwell Fellows experiential learning stipend has a profound and lasting impact on our students. These amazing experiences are made possible by the generous support of our endowers. To learn more about how you can help make high-impact learning experiences like this possible for our students, be sure to review our Giving page.