Newswire
Caldwell Fellows Philanthropy Spotlight: John and Mary Higdon
The Caldwell Fellows program is thrilled to celebrate a gift that honors the power of family.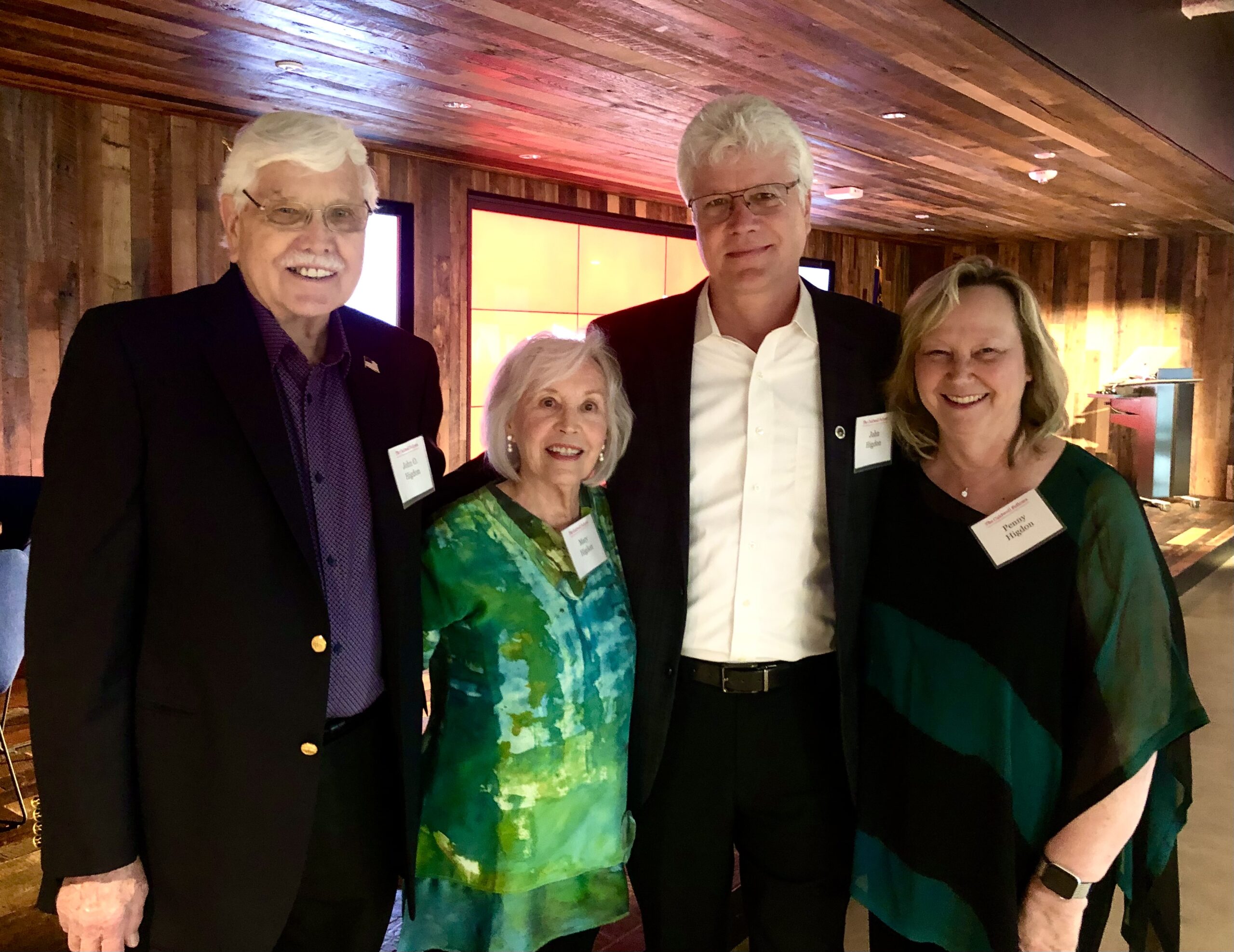 The Caldwell Fellows program is pleased to celebrate the recent gift from John F. and Penny Higdon, of Matthews, North Carolina. John is an '86 Aerospace Engineering alumnus and Caldwell Fellow. He currently serves as the Director of Product Engineering at the Merit Bass Company and serves as the Mayor of Matthews, North Carolina.
John and Penny recently established the John O. and Mary E. Higdon Caldwell Fellows Program Endowment to honor his parents, John O. and Mary Higdon. John and Mary are also the parents of Scott Higdon (Biochemistry '90) and grandparents of Summer Higdon LaRose (Wildlife Biology '14, International Studies '14). John F., Scott and Summer are all Caldwell Fellows alumni.
John O. Higdon was born in Monterey, Tennessee, on January 8, 1934, into a family ultimately comprising six brothers and seven sisters. Mary was born July 31, 1936, in Campton, Kentucky, with three brothers and three sisters. Both grew up in small, rural towns as the world was emerging from the Great Depression. Eager to make a better life, they met in Ohio where both had moved seeking work. They married on September 12, 1955. After a brief stint in the Army, John went on to a long and distinguished career, first with the Veterans Administration and later with the Internal Revenue Service. Mary was a homemaker, raising daughter Vicki along with sons John and Scott. When the children grew older, Mary worked a variety of jobs outside the home, including stints at a bank, several retail establishments and a health food store which allowed her to share her passion for nutrition and healthy living. John and Mary are both voracious readers and world travelers, and they recognize that exploring, growing and learning are lifelong pursuits.
Their endowment honors John and Mary's commitment to family and to their enthusiastic support of the goals and ideals of the Caldwell Fellows Program including leadership and personal development. Their wish for future program participants is to remember their oft-given advice to their children and grandchildren: "Anything worthwhile takes hard work. Go for it! You just might change the world."
The Caldwell Fellows Program announced the new endowment at the August Charlotte Caldwell Fellows Reception, and John F. shared his testimony for giving back to the program with attendees. Dr. Janice Odom will be able to use the John O. and Mary E. Higdon Caldwell Fellows Program Endowment for the highest needs of the program. Discretionary funds like these are essential as they provide current Caldwell Fellows access to pursue experiential learning opportunities such as internships, study abroad, leadership training, or undergraduate research.