2023-2024 Dinner Seminar Keynote & Theme

This month's Dinner Seminar, hosted on Sunday, September 10, provided current Caldwell Fellows with another opportunity to connect with themselves and their community over a warm meal and an engaging discussion.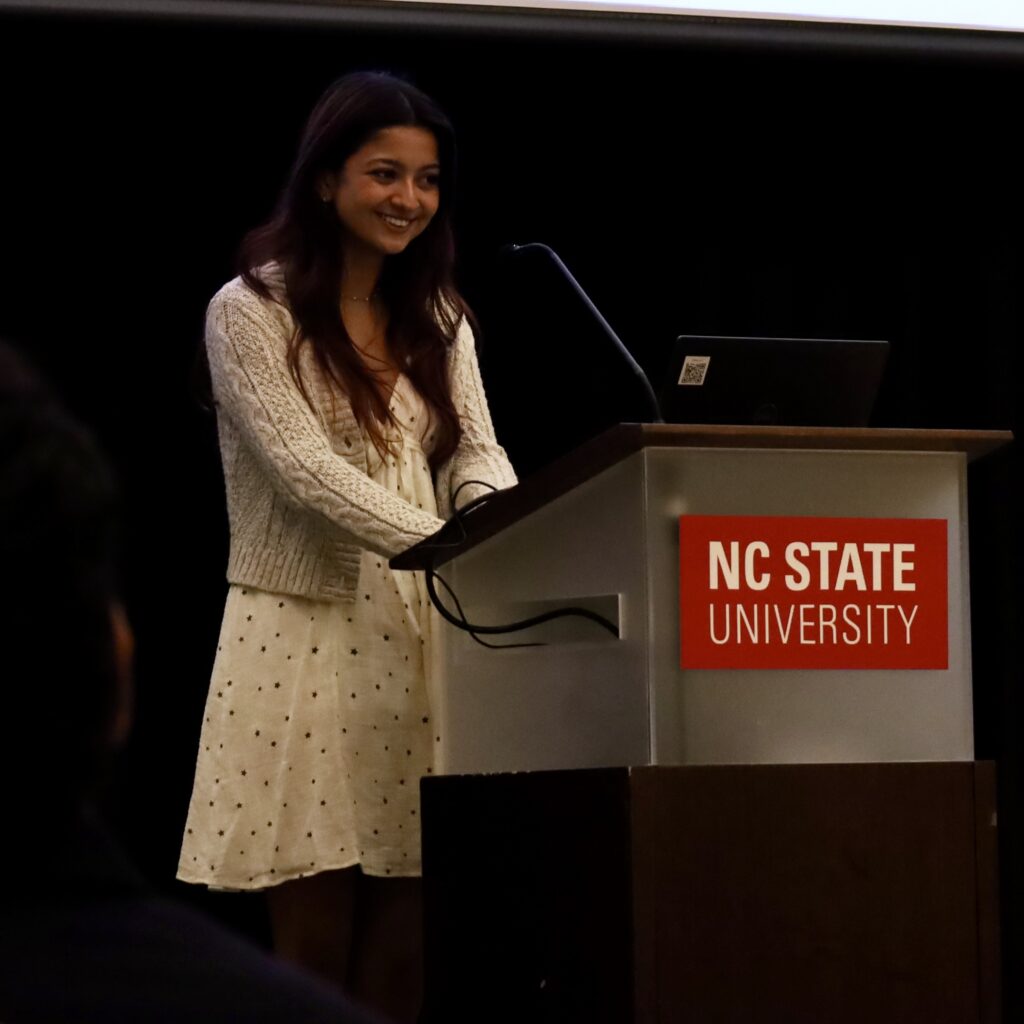 Dinner Seminars are designed to allow Fellows to engage with their peers and discuss current topics, personal reflections, and the happenings of the program and community at large. This seminar was initiated with words of gratitude by Shambhvi Chaturvedi, class of 2024, who so eloquently spoke about her grappling with the concept of time and her gratitude for the time she is able to spend with this community. She related moments of time to fireflies, explaining how moments can never be held for very long, and how the beauty of time is not just in the moments themselves, but in the way they unfold to create the masterpiece that is life. Her words beautifully set the tone for the evening to come. 
Every year, our student-run dinner team designs a theme for the seminars that are to take place within it, which are explored through dinner activities, conversations, presentations, and the words of generous guest speakers. 
This year's dinner seminar theme is "Coloring Outside the Lines: Creating Your Life." This theme was introduced to the Fellows at the beginning of the seminar with a vibrant and inspiring video collage put together by the dinner team, and the exploration of it began shortly thereafter with an illuminating speech by Caldwell alumna Shelley Smith. 
Smith is a professional artist and the creative director of Anchorlight Studio in downtown Raleigh, which is self-described as a "creative space, founded with the intent of fostering artists at varying stages of their development." Through this organization, she helps provide the community with artist studios, residency opportunities, and exhibition space, with the intention of fostering a sense of community and belonging in the local art scene. 
In her introductory speech, Smith laid out the fundamentals of her idea of challenging notions regarding creativity. She put forth the idea that creativity is not possessed by some and not others (e.g. writers vs. engineers), but that it is innate and fundamental to the human experience, and that everyone can tap into it if they learn how. She addressed common challenges to creativity, most prominently those of time, energy, and perfectionism, while explaining how creativity is not something that has to be separate from work and responsibilities, but rather a set of skills and a way of approaching problems and new situations that can be applied to all facets of life. 
A creative life is a life of hope.
Over dinner, Fellows were prompted to discuss their own personal notions of and barriers to creativity and to discuss the way these ideas manifest in their lives. Later in the evening, Smith continued giving insight into her life and the lives of artists in general, sharing ideas about how creativity has played a large role in her career and life choices. She shared the importance of intentionality as it pertains to the choices she has made and continues to make in her life, a concept that translates into each of our lives. Fellows were then encouraged to create an "intention board" for the year, each highlighting a personal intention for the year which they can track and be held accountable for. These could take the form of any goal, dream, or plan Fellows wanted to take action on, and the intentions collected were diverse and plenty, being anything from doing well on midterms to implementing constructive creativity into the day-to-day ventures of our Fellows.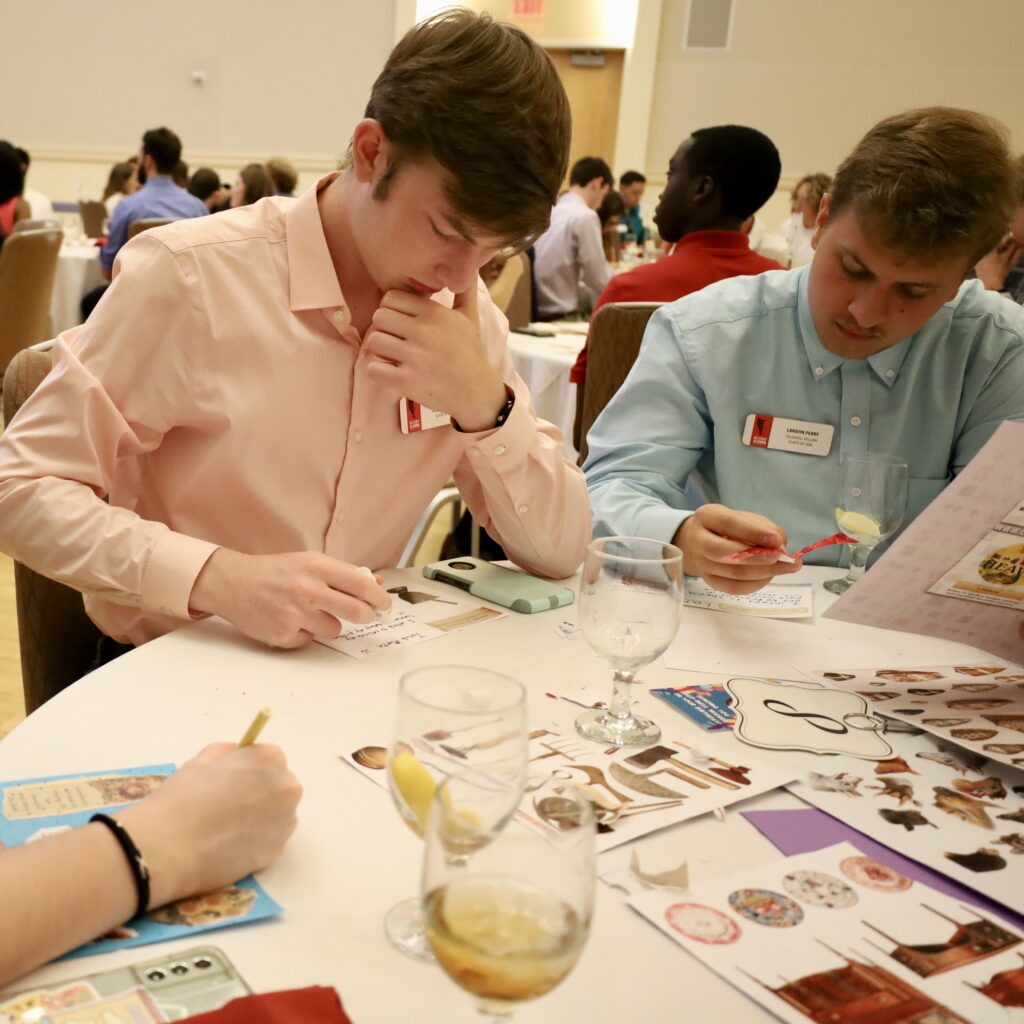 Smith concluded with the 3 pillars that she holds vital to a creative and rewarding life, being those of curiosity, humility, and authenticity. She holds these to be fundamental to a well-rounded and open-minded life and values them in the life that she has created. We can all take something away from this meaningful insight and hope to share the path of creativity with Smith as we progress through our own journeys. After all, best said by herself, "A creative life is a life of hope."
This article was written by Kole Ptetraj class of 2026.