Community
Spotlight on our Students: Noell Boling `26 Embracing Sustainable Living
For Noell Boling `26, a summer experience with Dr. Jennifer Landin proved to be a life-changing journey into the world of sustainable living.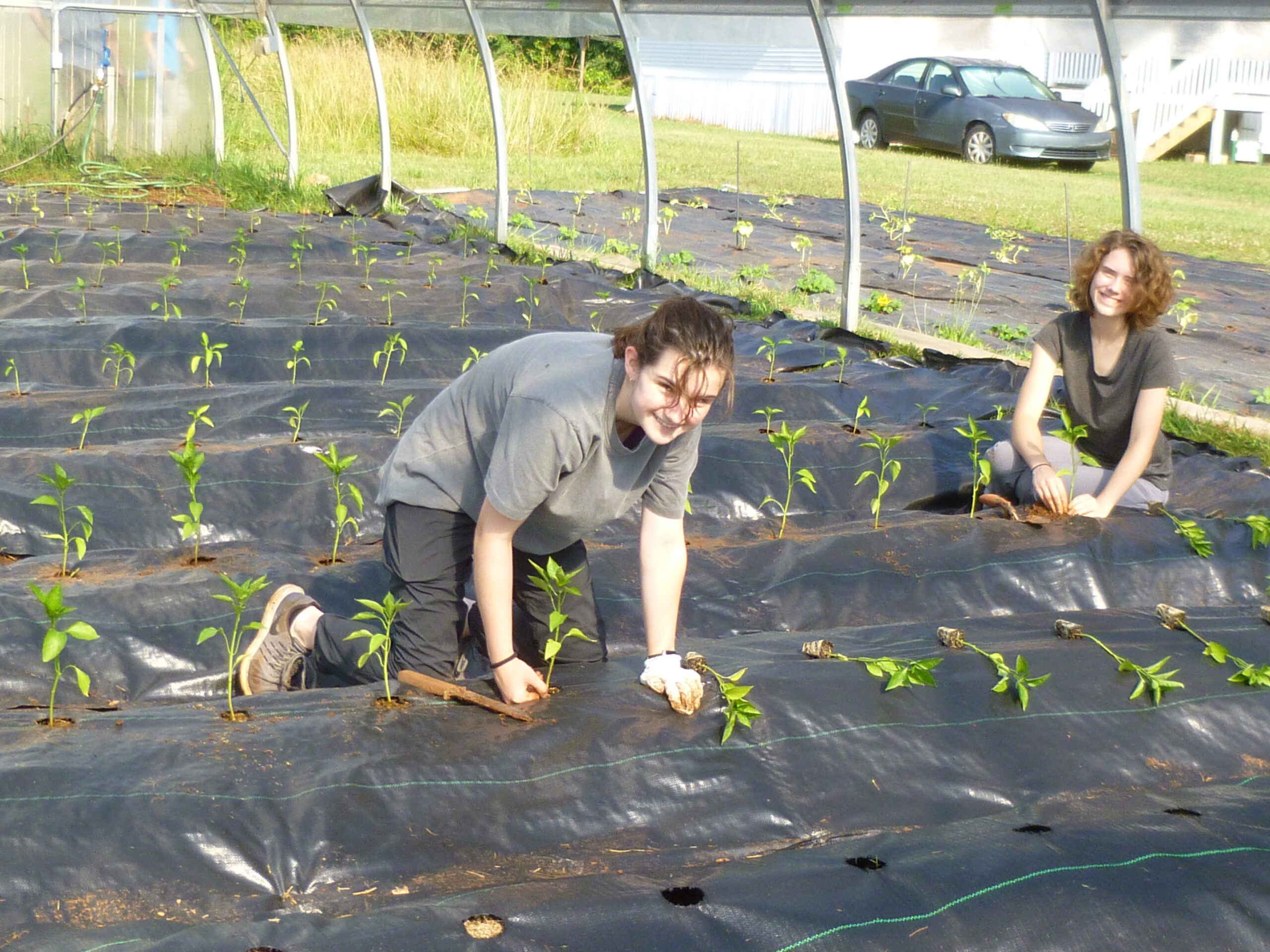 Spending time both in the classroom at NC State and on TerraStay Farm in Saxapahaw, NC, Noell immersed themself in various aspects of sustainability, discovering valuable lessons, community, and a new direction for their academic and personal life. Let's delve into their reflections and insights gained during this transformative experience.
Experiences like these may not be the ideal resume builders or degree requirements, but there is so much more to the world than that. Experiences that shape your worldview and mindset are just as valuable, and ones that help others while uplifting your mental health are precious.
During the Sustainable Living Experience, Noell's summer revolved around volunteering on TerraStay Farm, bird watching, learning clothing repair, keeping a nature journal, supporting the activities of the farm, and much more. This hands-on approach allowed them to gain practical skills beyond the theoretical knowledge of sustainability. By actively engaging in sustainable practices, Noell had a chance to reflect on their personal needs and understand how they could make impactful changes in their lifestyle.
Prior to this experience, Noell hoped to acquire strategies to reduce their environmental impact and to learn from the practical experiences of others. Dr. Landin and various guest speakers provided valuable insights into sustainable living, such as propagating blackberry plants with crystallized honey. These experiences demonstrated the importance of learning from mistakes and embracing challenges as part of the journey toward sustainability.
In true Caldwell fashion, this experience called for stepping outside one's comfort zone to serve the needs of the community. Noell learned that sustainable living goes beyond individual actions; it involves serving the environment and communities as a whole. By immersing themself in the community at TerraStay Farm, Noell developed an understanding of servant leadership's integral role in fostering sustainable practices.
The farm's owner, Sonya, proved to be an inspiration throughout the experience. Sonya transitioned from working in the wine industry to organic farming and managing TerraStay as an example of sustainable hospitality focused on "ethical, integrated, kind, balanced, sustainable, grateful & faithful stewardship". These examples highlighted the value of taking risks aligned with personal values to achieve sustainable lifestyles.
The most rewarding aspect of this experience was the sense of community at TerraStay Farm. Away from distractions, students bonded with their peers, enjoyed simple pleasures like making grass whistles and felt a part of an intentional and supportive community. This authentic support for their sustainability goals left a profound impact.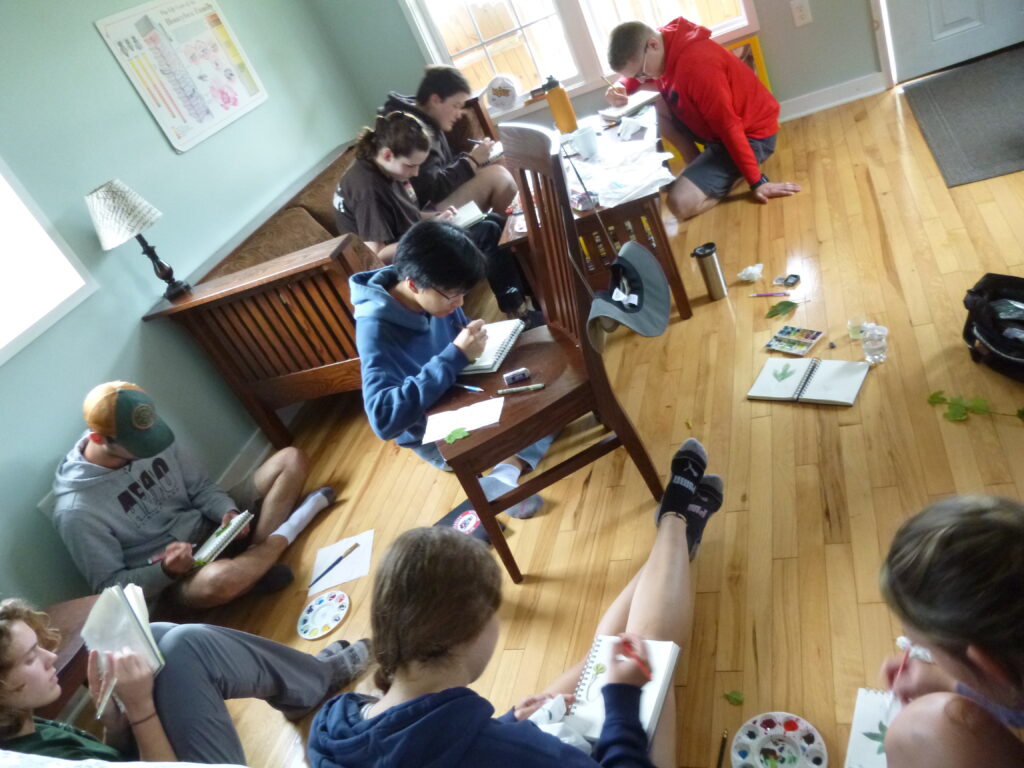 Because of this experience, Noell encourages others to embrace experiences that may not align with traditional academic or career paths. This approach to personal growth, building a sustainable worldview, and nurturing mental health aligns with the Caldwell values of principled reflection, personal development, and the pursuit of the authentic self.
I've always been taught a rigid picture of what success looks like, but I'm learning to carve my own definition of success, one that makes me happy and uplifts the world.
Noell's summer experience with Dr. Landin and TerraStay Farm led them on an eye-opening journey toward sustainable living. The combination of hands-on activities, learning from real-world practitioners, and fostering a supportive community left a lasting impression. Armed with newfound knowledge and courage, Noell is determined to embrace sustainability as a guiding principle in their academic, personal, and career pursuits. This summer experience exemplifies the potential of experiential learning in shaping conscious and responsible global leaders.