Spotlight on our Students: Bringing sustainable land usage home with Brandon Tucker `25
Studying abroad provides life-changing opportunities for students to immerse themselves in a foreign culture, gain valuable skills, and expand their perspectives. In this interview, we chatted with current Caldwell Fellow, Brandon Tucker (Class of 2025), who linked two NC State study abroad programs; one in Dublin, Ireland, and the other in Sweden.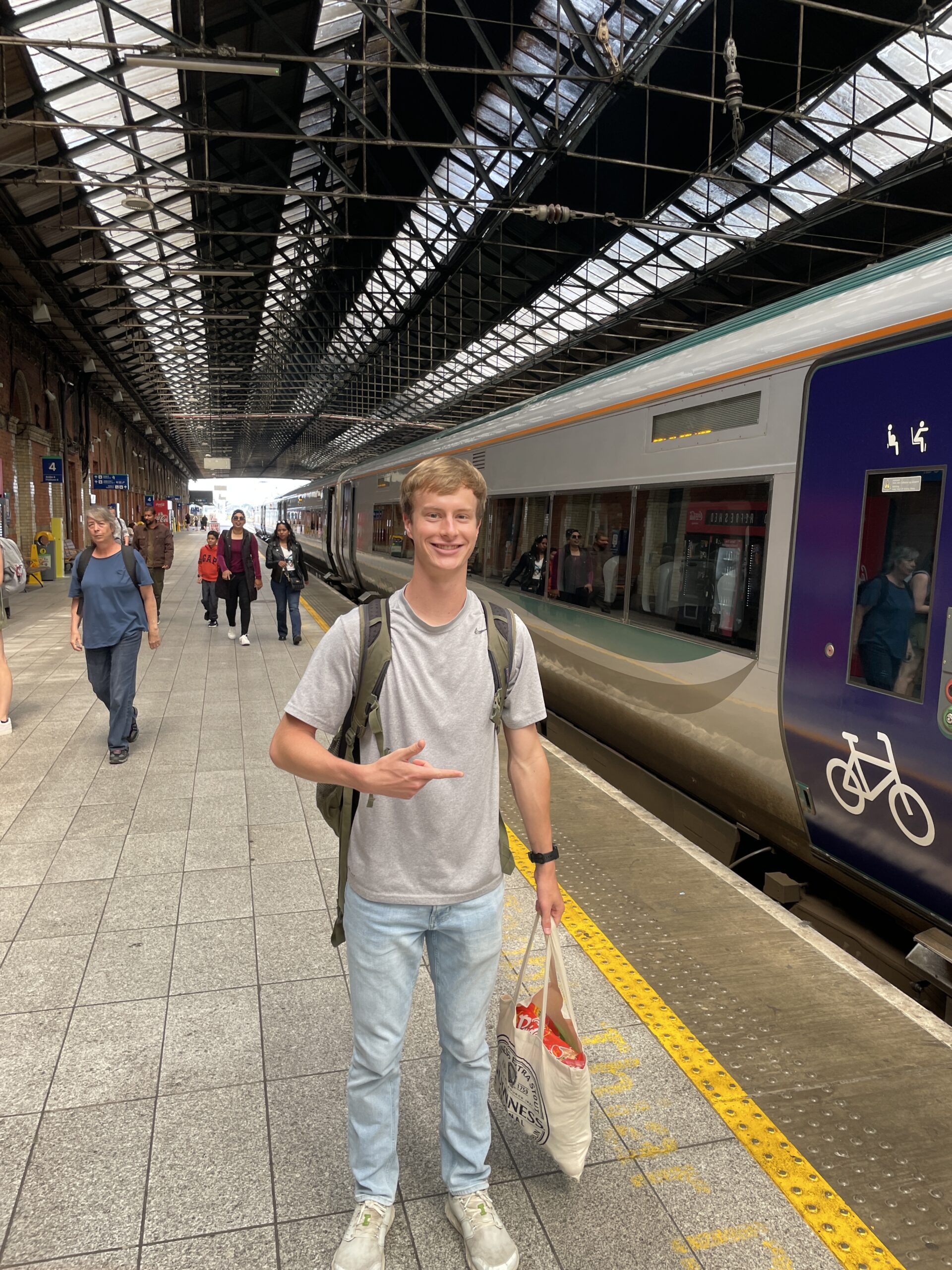 During the summer, Brandon blended two study abroad experiences to broaden his academic skills while also gaining life experiences by traveling like a local. He is currently studying Civil Engineering and took two courses in Dublin, Ireland for five weeks and joined another program studying sustainable natural resources in Northern Sweden. While in Sweden, he would follow the train north from Stockholm while stopping at small cities along the way until he reached the Artic Circle and Abisko National Park.
He says that these study abroad programs gave him technical engineering skills along with first-hand experience with interaction with case studies of social and environmental considerations for land usage. Both of which he values in his academic and professional goals.
If I were to make a venn diagram of these two programs, the overlapping portion would say "Sustainable Land Usage". As a Civil Engineering student, that is exactly my interest: I want to learn to design built environments that promote environmental sustainability and social mobility through things such as robust public transportation and ecologically-mindful development.
In between his academic studies, he would travel to natural and historical sites around Ireland to deepen his understanding of the impact nature and history have on the local culture. He saw the opportunities to become a more globally minded citizen that he wants to apply to his servant leadership in the future. As he traveled to new countries his cultural self-awareness and intercultural knowledge grew from first-hand experience with locals and in both programs he found that he had to continually adjust to new social and cultural norms. He hopes that with the expansion of his cultural worldview, he can become a more empathic and effective servant leader.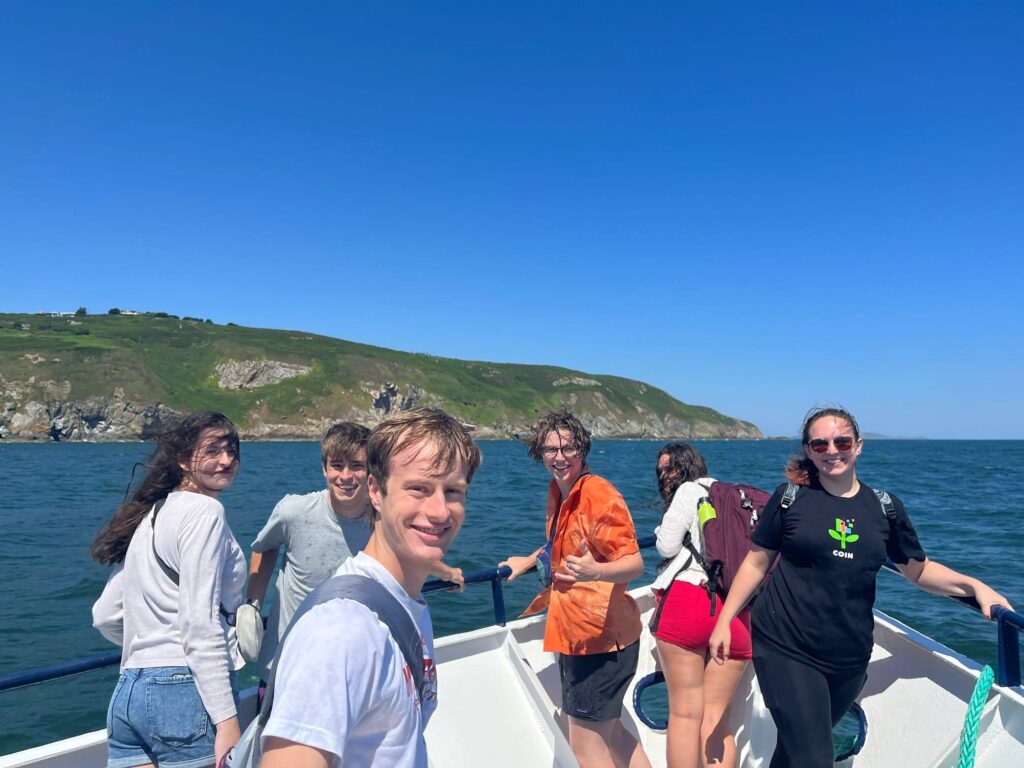 The most valuable lesson he learned from his summer abroad was visiting and learning more about Kiruna, a northern Swedish city that was built in the 1900s to mine highly lucrative reserves of iron ore. Today, Kiruna is facing a unique situation where the iron reserves extend underground below part of the city, causing the city to move one-third of its homes, businesses, and historic buildings to a new area – an expensive and very unique situation. This experience cemented the concept of how intertwined social factors, economic factors, and land usage can be: In Kiruna, there is no city without the mine, and there is no mine without the city. The head city planner explained that in the future, Kiruna will have to decide which they value more: the mine or their people – something which apparently has not yet been answered.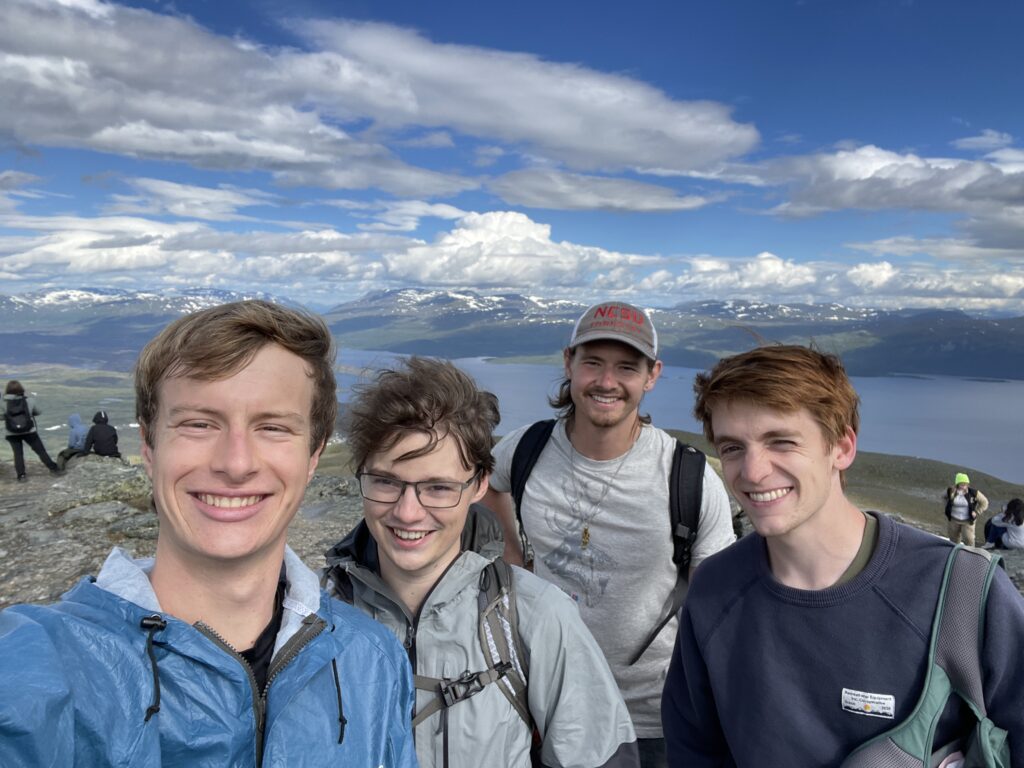 He suggests students that who want to study abroad take every opportunity that is in front of them while knowing their needs to maintain a healthy balance. From the traveling itself to the timezones, new cultures, and living situations it can be a lot of adjustment in a short period of time. But his advice is to approach these experiences with the understanding that stress or fatigue are completely normal parts of studying abroad and to allow yourself flexibility and time for self-care during your program.
This article was written by Kole Pjetraj, class of 2026.