Newswire
Spotlight on our Alumni: Vincent Pearce '78
Vincent Pearce '78 graduated with a bachelor's degree in mechanical engineering from NC State and went on to pursue an MBA at the Harvard Business School.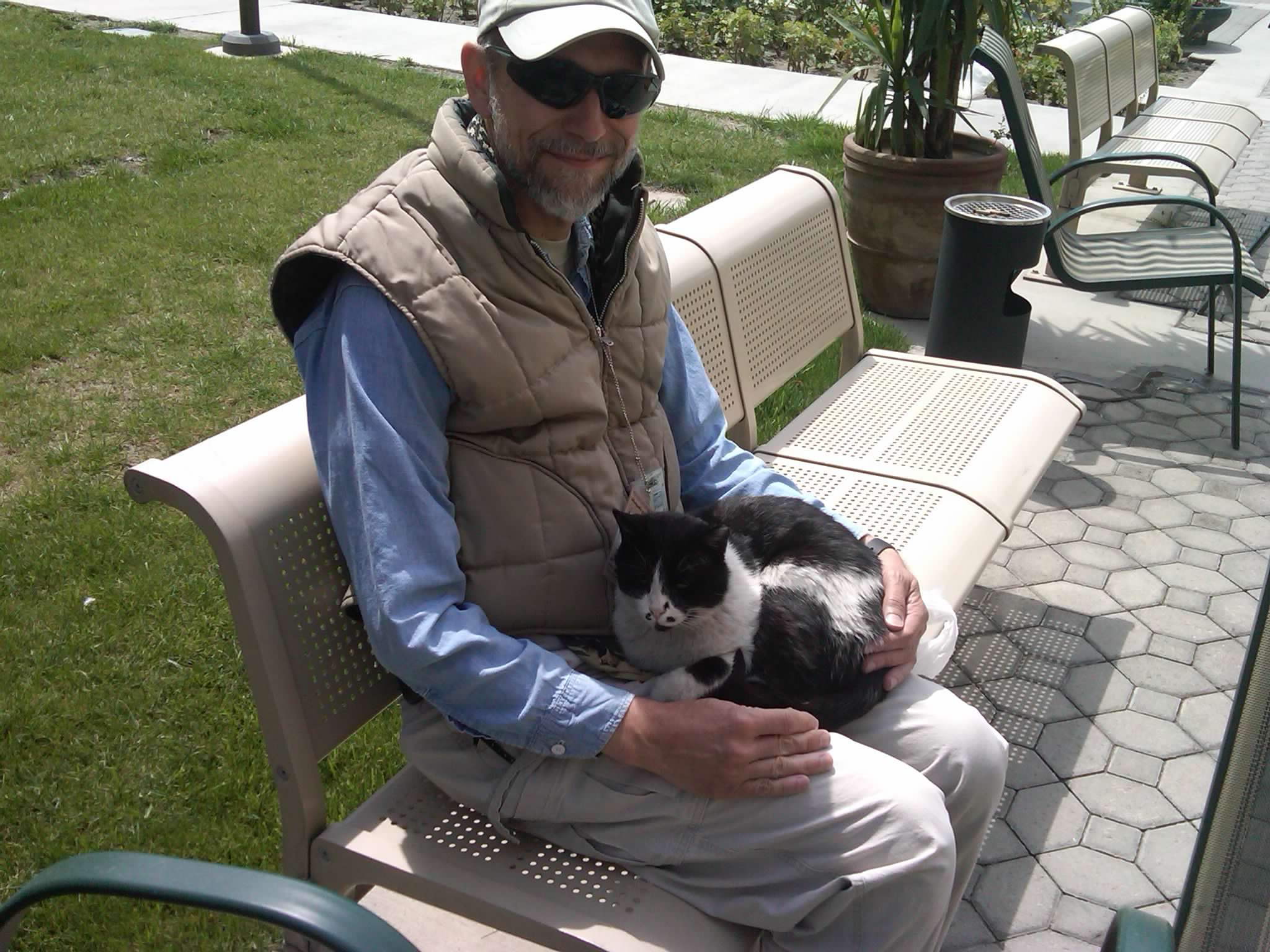 (This interview was conducted and written by Caldwell Fellows alumna Anne Powers `90. Our special thanks go out to her.)
Vincent Pearce is a Caldwell Fellow leading a life of servant leadership through his professional path. He spent several years leading federal disaster recovery efforts here in the US and also volunteered for two years in Afghanistan, assisting the Afghan government in rebuilding their nation. He joined Anne Powers '90 for a conversation about the impact of the program and the influence of servant leadership on his career.
AP: Vincent, first of all, thank you for making time to chat with me today. To get us started, I wonder if we could jump right into the heart of the matter. Would you mind telling us, how did the Fellows program impact your life?
I have learned how much value a single person can add in their environment.
VP: I am happy to share with you Anne, thanks for reaching out. I would say the program impacted me in many ways. To begin with, the summer internships I participated in were key to helping me become independent working on projects within an organization. My three internships were with Hanes, Federal Paperboard, and CocaCola. Prior to those internships, the only summer jobs I had were as a janitor and a farm worker. Internships helped me realize the independence with which I was expected to work and solve issues. While the projects I was tasked with were not central to the company meeting its goals, they provided information useful for making decisions for the future. I also learned how to begin to interact with people in a professional manner.
AP: It sounds like the program offered some transformative and foundational access to early career exposure for you.
VP: Definitely. I also credit my application and going to Harvard Business School to the Fellows. Dr. Les Rollins, a former Dean of Men at Harvard University, was a special advisor to the Fellows program at that time. He encouraged me to apply to a program at Harvard that would admit you two years after graduation as long as you got work experience during those two years. So I left NC State with a Harvard MBA admission in my pocket. I would have never even considered applying to a place like Harvard had it not been for Dean Les Rollins and his relationship with the Fellows program.
AP: We hear often from alumni that tell us about the invaluable connections through our alumni network and the ways it has opened doors of possibility for students. So after Harvard business school, where did your career path take you?
VP: Well, first I began work with Martin Marietta in central Florida working on heat shields. They approached me about getting my Master's degree, but in Engineering. At that time I was already planning to pursue an MBA, which was not of interest to them. So I contacted Dr. Hawkins and Dr. Rollins and asked for help finding a company who might need someone with my current skills and future interest. Dr. Rollins contacted Bill Agee, one of his former students, and he set me up working for Bendix Corporations (became Allied Signal and then Honeywell). I continued with them through graduate school and for several years afterward. Then I transitioned to the Department of Transportation. During my time there, I spent several years leading federal disaster recovery efforts including the evacuation of New Orleans during Hurricane Katrina and assisting the Afghan government with rebuilding their Civil Air and ground transportation system.
AP: It sounds like you have experienced variety and purpose in many facets of your career. How would you say that the values of servant-leadership you learned in the Fellows program informed your life path?
VP: I found myself applying it in my vocation and in my personal life in a variety of ways. I spent several years leading federal disaster recovery efforts, making a massive impact on the lives of people in times of great need. I volunteered for two years of duty serving in Afghanistan, assisting the Afghan government in rebuilding their nation. And personally, I have served in various volunteer positions in local government here at home. And for fun, I have helped organize local motorsports activities.
AP: You've found ways to incorporate and apply servant leadership in many facets of your life. That's awesome! Would you say that what you experienced as a Fellow has guided your decision-making in life?
VP: Certainly! It made me comfortable working as a peer in volunteer efforts and hearing various points of view. It helped me to understand how to represent our nation while in foreign countries, even without access to more senior officials. It facilitated my organizing and decision-making when I had to work on my own. I learned how much value a single person can add in his/her environment. And it added to my appreciation of the value of working diligently, and how much this would be appreciated by leadership.
AP: How did your experiences as a Caldwell Fellow prepare you to respond to challenges in your personal and professional life?
VP: In addition to the concepts I mentioned previously, it helped me to appreciate the true pleasure of developing and nurturing close working relationships. I learned to appreciate the value of studied but unconventional approaches to problem-solving. And it helped me develop confidence in instances where I had to tackle challenges on my own, and without advice or support from higher organizational levels.
AP: Those all sound like foundational lessons that can be applied so broadly to anyone's life. That is fantastic! To wrap up our time together today Vincent, and to end on a high note, do you mind telling us a bit about what is giving your life joy and meaning currently?
VP: For sure. I have cultivated a sense of connection and purpose by working hard at being generous in as many ways as possible. I have been exploring and learning more about the spiritual aspects of my personal existence. And I've been enjoying pursuing more progressive roles in society, such as in the field of electric vehicles.
AP: Vincent, thank you so much for taking the time to talk with me today. We really appreciate it.
VP: Anne, the pleasure was all mine.