Newswire
Spotlight on our Alumni: DT Oliver '16
DT Oliver `16 engages servant leadership through data analytics for Feeding America.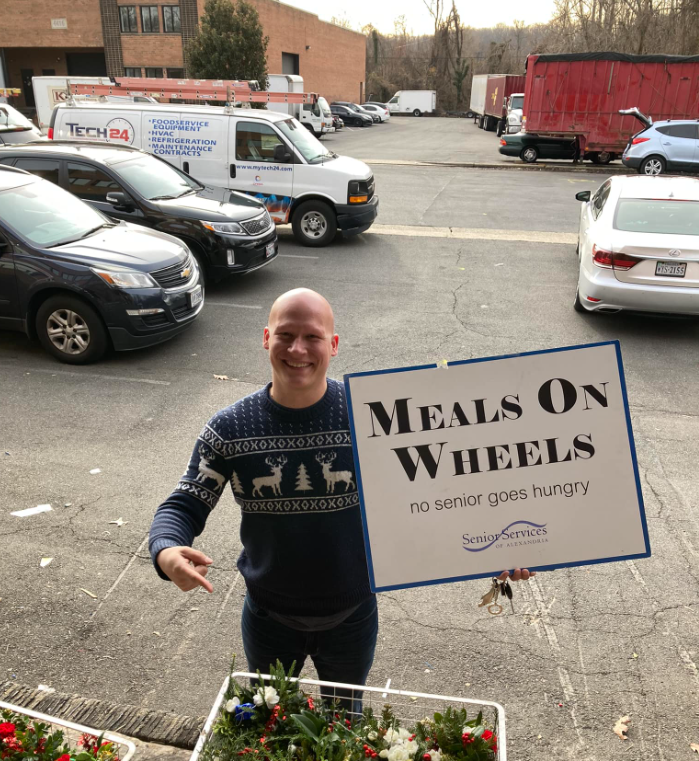 (This interview was conducted and written by Caldwell Fellows alumna Anne Powers `90. Our special thanks go out to her.)
D.T. Oliver is a Caldwell Fellow with a Bachelor's in Statistics and MS in Data Analytics from NC State. He began his career working for a clinical trials company but felt unfulfilled. After reconsidering his priorities and taking a chance on a temp job, he joined Feed America, the umbrella organization for a network of 200 food banks and 60,000 agencies/food pantries/other food distribution programs that serve every county in the United States. As a Data Analytics consultant, he helps all the food banks work through how to determine hunger statistics for their region. He took time out of his schedule to chat with us about putting servant leadership to work in his career path. 
AP: DT, Thanks so much for agreeing to do this interview with me. To get us started, I want to learn more about your approach to servant leadership, one of the cornerstones of the Caldwell Fellows experience. How have the values of servant leadership informed your life path or career thus far?
Servant leadership and the other values I learned through the Caldwell Fellows program have become critical forces in my adult decision-making process.
DT: Servant leadership and the other values I learned through the Caldwell Fellows program have become critical forces in my adult decision-making process. Jobs I've had that were comfortable and easy to coast in weren't checking off the boxes of being able to practice servant leadership or be my authentic self. I think the values I learned in this program are ultimately what gave me the courage to say "no" to these roles and do the hard work of soul-searching until I found a career path that was true to me and aligned with my values, even if it meant giving up the comfortable job. Today, I've just celebrated my 4-year anniversary at Feeding America and am a regular Meals on Wheels volunteer in my local community. This program helped immensely with finding a career path that gave meaning not only to myself but also is making a tangible difference in the lives of others.
AP: It sounds like the Caldwell Fellows experience really gave you a solid foundation for understanding your inner drive and authentic goals. How would you say this has informed your decision-making process as you navigate life?
DT: My time in the Caldwell Fellows as an undergraduate student coincided with another key developmental point in my life, which involved some family upheaval. I bring this up because prior to my time in the program I remember all I wanted was to find a nice guy and "settle down." This experience shook up what I thought I wanted in life. The Caldwell Fellows program afforded me the gift of "safe discomfort" which allowed me to question my beliefs in a safe environment. Today, I believe most of my decision-making is guided by my experience in this program. Leaning into my authentic self has made decisions a lot easier, and today it is easy for me to decide what is wrong and what is right as I navigate life.
AP: Yes! We hear this again and again from alumni – that the Caldwell Fellows experience was a unique opportunity to safely challenge oneself and test what you're made of. It sounds like it prepared you well. Has that experience changed how you respond to challenges in your personal or professional life?
DT: Definitely. The Caldwell Fellows program helped me differentiate between what is and isn't a really big deal. I have an autoimmune condition, alopecia, which caused the total loss of all hair in my high school years. During my time in college, about 95% of my mental energy was placed in trying to get my hair and eyebrows back. Although I think others understood this desire, over time the lessons I learned in the program helped me figure out that this was one of those "not a big deal" issues. I also learned that how I spend my time awake matters a lot, and the amount of energy I was putting into my own insecurities was at the expense of energy that would positively benefit not only myself but the local community around me and beyond. This shift in mindset was a gradual one, but one I don't know I would have made without the support and wisdom of those I learned from in the program.
AP: It is invaluable to learn that distinction, it reminds me of the Serenity Prayer. Making time to focus on the issues that really matter and that you actually can have an impact on is a more meaningful use of your time and energy. Speaking of the community you experienced in the Caldwell Fellows program, what would you say was the impact of being immersed in a small cohort of learners while you were in the program?
DT: Working with a small group of people helped with navigating what the real world is a lot like where we are working on the same goal with a group of others with different skills, different values, different approaches to problem-solving, and different communication styles. It gave me a great opportunity to practice team-building young in life, especially on a meaningful local project.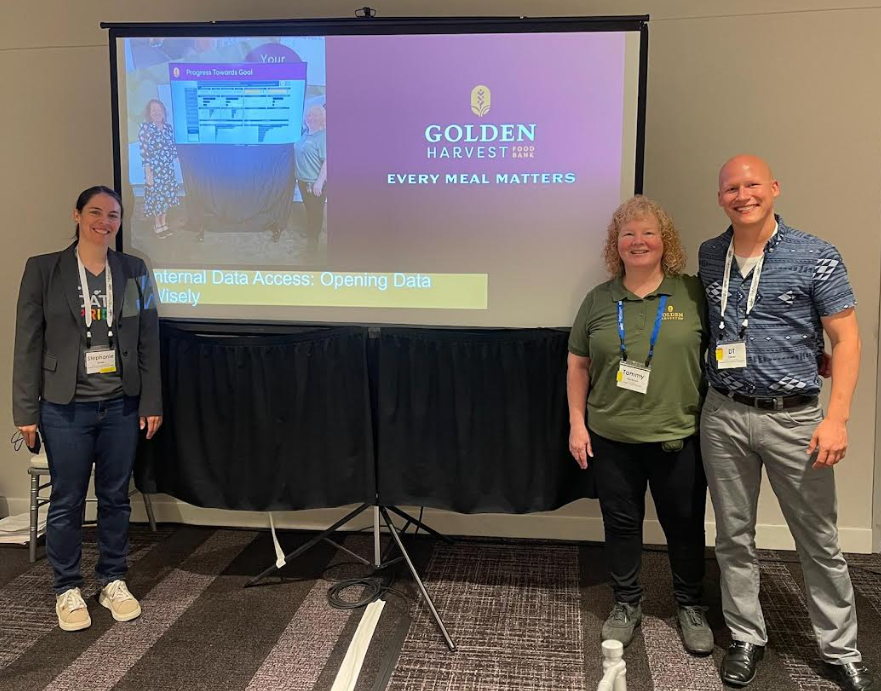 AP: That ability to navigate small groups in work environments is so vital to success. What are some of the ways you are continuing to learn and develop?
DT: I remember one of the very first communications we received from Dr. Odom after I was admitted into the program was to read the news, and not just one news source, but multiple sources. I do this often, even if it means having different news outlets playing in the background throughout the evening. It helps with "averaging out" the inevitable bias we receive and helps me hear different points of view on a range of issues. Additionally, I've learned to listen to my elders more often. In my teens and 20s, I resisted listening to others as I wanted to find my own way. As I get older, I'm learning a lot from those who have more experience on this earth than I do. Lastly, there's a lot I learn every day from my colleagues at Feeding America – while I know much about data and analytics, I learn a lot from our other teammates at food banks, on Capitol Hill, or in our innovation teams. I think the key is to keep your ears open no matter where you're at.
AP: You've just touched on one of the pillars of servant leadership, right? Communication, especially the listening part of communication. That's fantastic DT. We also know that the Caldwell experience encourages students to be well-rounded humans. Can you give us a glimpse of what is giving your life joy and meaning outside of work these days?
DT: While I do love my full-time job on the data & analytics team at Feeding America, I find joy in volunteering with my local Meals on Wheels program in Alexandria, VA. I've become a regular weekend volunteer. While Alexandria is a sizable city, the program has allowed me to form friendships with some of the seniors I deliver meals to in the area and makes me feel even more connected to my full-time job once Monday rolls around again. Aside from this, I regularly take my 13-year-old Lab/Great Pyrenees dog, Toby, to a local coffee shop every morning where they give him cheese and refer to him as the #1 dog in Virginia. Toby loves it there, and this simple morning routine is one I treasure, especially as my dog has entered his golden years. He's been with me in my teens, my 20s, and now my 30s, so seeing him so happy in his golden years brings me great joy.
AP: Oh that sounds wonderful. There is such joy to be found in these simple pleasures. I am happy to hear that you are savoring them along the way. Well, DT, thank you for taking the time to chat with me. Keep doing the amazing work you are doing.