Newswire
SATELLITE 2022 Recap
Another successful year of SATELLITE is on the books.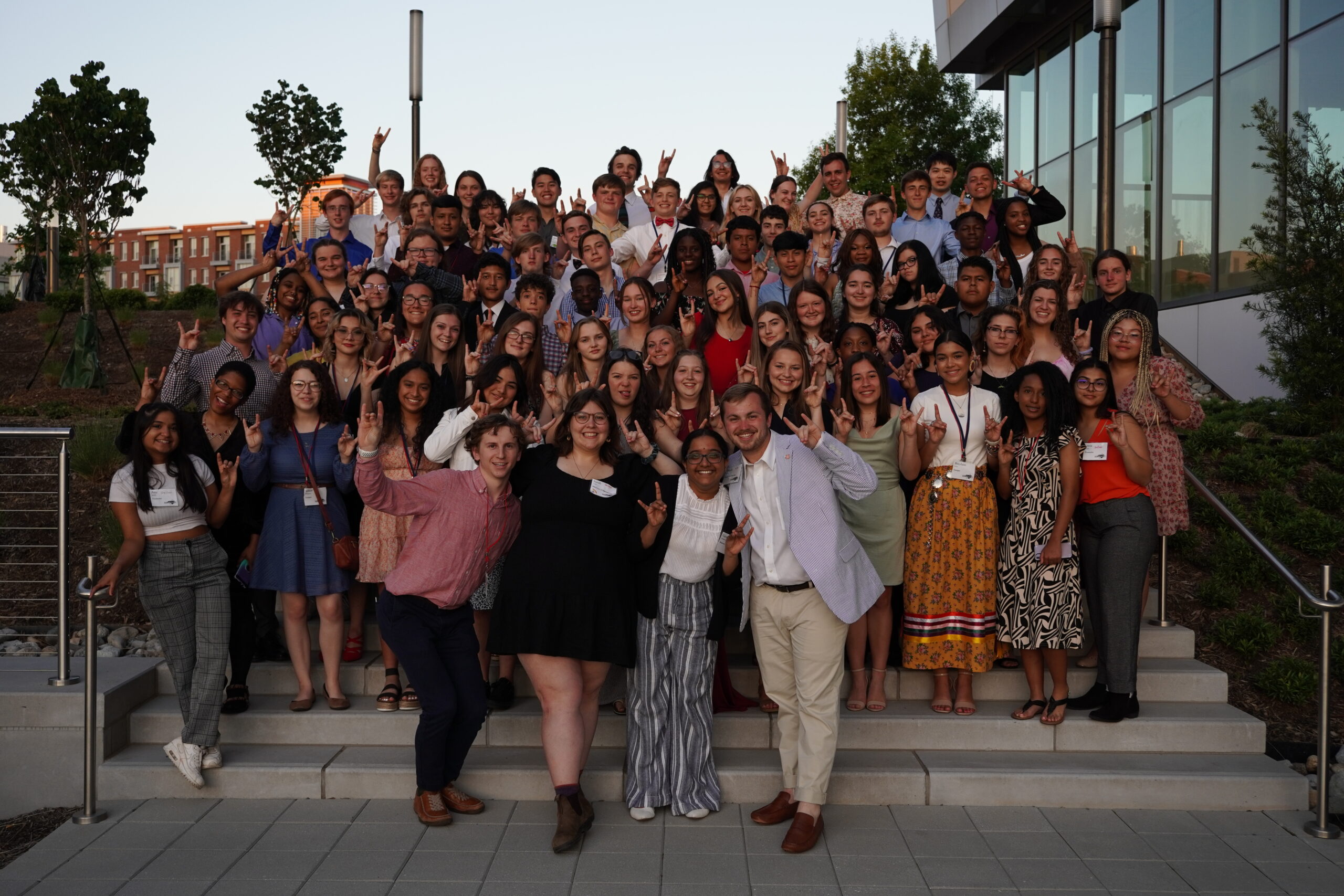 SATELLITE (Science And Technology Enriching Lifelong Leadership In Tomorrow's Endeavors) is a STEM outreach and leadership development program led by students from NC State. It is designed to introduce students from rural North Carolina high schools to science and technology related educational and career paths through a five-day overnight camp on NC State's campus each May. The NC State SATELLITE program was created to address the needs of these students by giving them exposure to resources, ideas, and opportunities that their schools may have been unable to provide. SATELLITE also emphasizes the importance of maintaining a broad, reflective, multidisciplinary outlook in the typically specialized fields of science and technology. Since the very first camp in 1997, SATELLITE has impacted over 1,000 students all the way from Transylvania County to Dare County.
The SATELLITE program, which has remained virtual since 2020 due to the COVID-19 pandemic, has made a major comeback in 2022 with our first in-person camp in 2 years! This past May, we brought 53 students to NC State to learn about various fields of science and technology ranging from biomedical engineering to paper science to sustainable agriculture. This year's program was led by Co-Directors Robert Seevers '22 and Brodie Smith '24, and 27 other counselors, all NC State students from The Caldwell Fellows, with some additional students from the Park Scholars and Teaching Fellows programs. Of our volunteers, we were lucky to have three SATELLITE Camp Alumni join us as counselors, these being Brodie Smith, Tiffany Williams, and Freddy Kelley. Our counselors and presenters worked diligently to guide campers through hands-on learning experiences and give them a glimpse of what post-secondary education looks like. Outside of the academic presentations, SATELLITE works towards the personal and leadership development of students through sessions led by Caldwell Fellows Alumni. The SATELLITE program models the mission of the land grant university system so that we can invest into our rural communities here in North Carolina, and build leaders that will hopefully pursue post-secondary opportunities.
SATELLITE is made possible by generous contributions from BASF and dedicated donors. If you're interested in supporting the work of this amazing team, please visit our Giving page or contact Lauren Welch.