Newswire
Living Our Caldwell Fellows Values: Servant Leadership
Gabby Chiarenza `23 recently spent time interviewing her Caldwell classmates about the impact of servant leadership in their lives. Here's what she learned.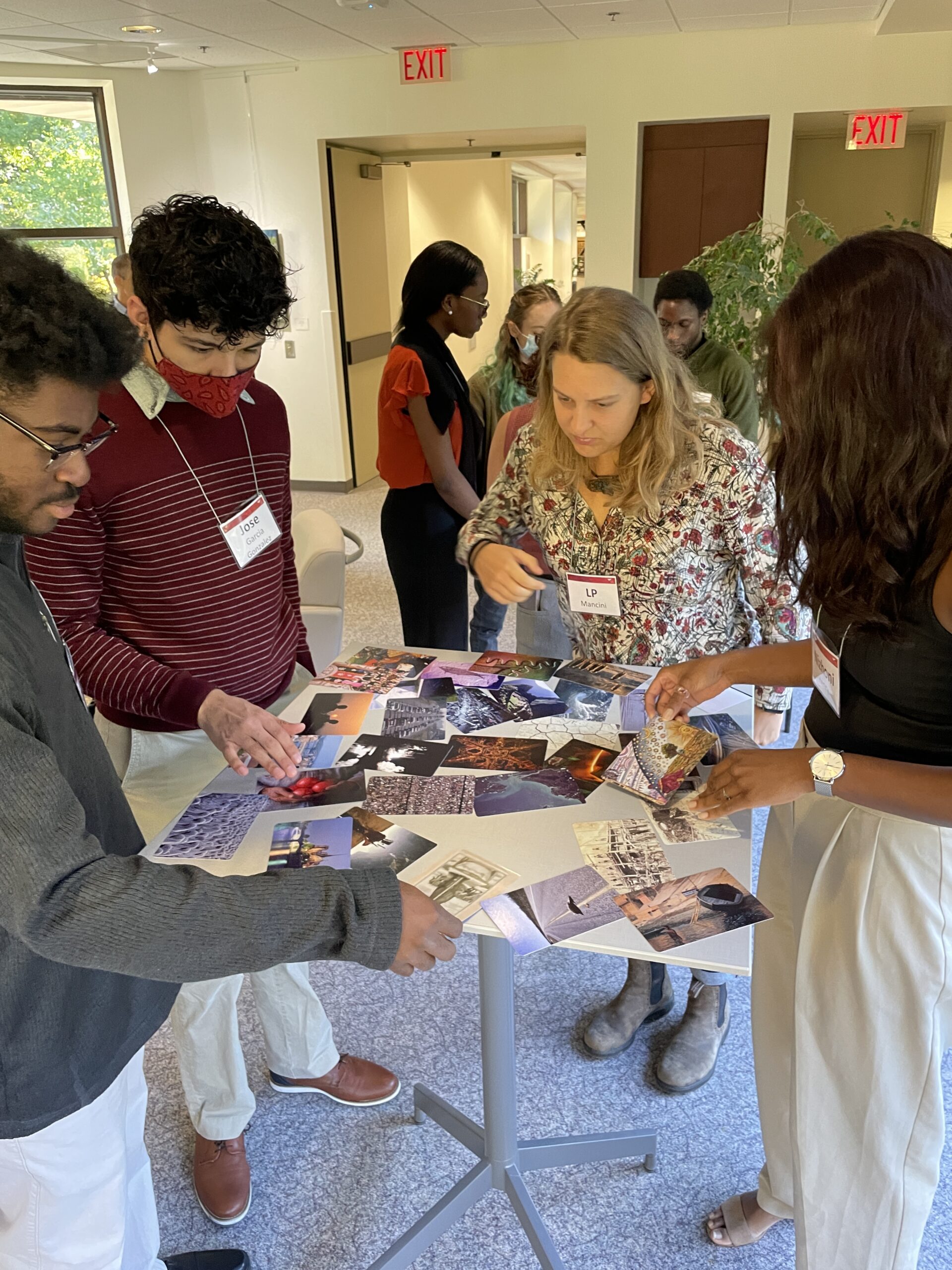 (This interview was conducted and written by Caldwell Fellow Gabby Chiarenza `23. Our special thanks go out to her.)
Servant leadership has been the pinnacle of the Caldwell Fellows since the program's establishment in 1968, and yet there is no singular definition for the concept. Servant leadership varies with time, region, and the unique needs of each community. As Caldwell develops the next generation of servant leaders, they each simultaneously develop their own philosophies of leadership. To explore the facets of servant leadership, Caldwell Fellows described their own experiences with serving others. 
Brodie Smith, a third-year student studying Political Science and Science, Technology, and Society, leads the Caldwell initiative for STEM outreach known as SATELLITE camp. The program provides resources to rural communities that receive less funding than their urban counterparts. Smith was first introduced to NC State and the Caldwell Fellows as a student attending SATELLITE, and now has come full circle to serve as the program's director. When asked what he is proudest of, he said: "The smile on children's faces during the week of SATELLITE."
"I really put a focus on the heart when I lead, so that people know they have a place where they belong," Smith said. "I know what it feels like to be in a space where you feel like you're not valued. I always put in intentional effort so people feel like their heart is encouraged and they have someone to rely on."
Smith and other Fellows plan and design the SATELLITE camp throughout the year in order to create a welcoming and inclusive environment for students during the summer. Smith prioritizes inclusivity at the camp and creates a safe space for students of all backgrounds and identities who may not receive the same treatment at home. The camp also gives counselors and program leaders the unique opportunity to guide high school sophomores in their own personal development and self-discovery.
Kourosh Salamati, a fourth-year fellow studying Chemistry, also served the SATELLITE team through his role as a photographer and counselor. He described his experience with SATELLITE as a chance to create a positive impact and learn more about leadership from his peers.
Kourosh Salamati has also developed his own philosophy of leadership through his participation in Open Door Clinic, a volunteer healthcare facility, and Shack-a-Thon, a fundraiser for Habitat for Humanity in Wake County. Salamati is currently a co-director of Shack-a-Thon and leads efforts for affordable housing with other Caldwell Fellows. "Leadership is about providing a collaborative and safe space where every group member feels comfortable sharing their ideas and concerns," he said, "While also identifying and capitalizing on the strengths of every group member and allowing for collaboration."
The Caldwell Fellows expands upon the definition of servant leadership by letting it spread across disciplines. Fellows are encouraged to apply their own unique skill sets and interests to their style of leadership. LP Mancini, a fourth-year studying Fisheries, Wildlife, and Conservation Biology, harnesses her passion for wildlife and leverages her skills in conservation to serve her community.
Mancini began her service-learning journey with Interfaith Food Shuttle Farm, a local farm that provides produce to those in need across the surrounding 7 counties. "Though the project at Interfaith ended along with the seminar, I have continued to volunteer there weekly because of my passion for the community and the cause," Mancini said. "In my small role at the farm, I have practiced servant leadership by providing the assistance they need, chiefly labor. As my knowledge and skill set has evolved, along with the needs of the farm, I have stepped in other ways, leading large volunteer groups and leveraging my wildlife background and network to mitigate their Canada geese problem."
Outside of Caldwell, Mancini is both filling and creating spaces of leadership. She is an officer of the Leopold Wildlife Club and has dedicated tremendous effort after the pandemic to revitalize the community of the club and the club's pre-pandemic traditions. Currently, Mancini is organizing a hike across the Appalachian Trail to raise money and awareness for reproductive healthcare in North Carolina. She is taking initiative to combine her own interest in backpacking with a mission to serve the need she sees in her community.
When it comes to her own style of leadership, Mancini stresses authenticity and honesty. "When working with others, I strive to be as open as possible, hoping it will inspire others to feel comfortable doing the same," Mancini said. "Fostering a culture where truth-telling and differences are embraced, and people are encouraged to share their opinions, perspective, and background without fear of rejection or conflict is always at the forefront of my mind." She sees conventional leadership in society as searching for glory or fulfillment, while the Caldwell Fellows have taught her the importance of behind-the-scenes work and building trust within a team. She adds: "Knowing the character, passions, and skills of the group improves a leader's ability to promote the team's development while cultivating a culture of gratitude and support."