Fall 2022 Experiential Learning Poster Presentations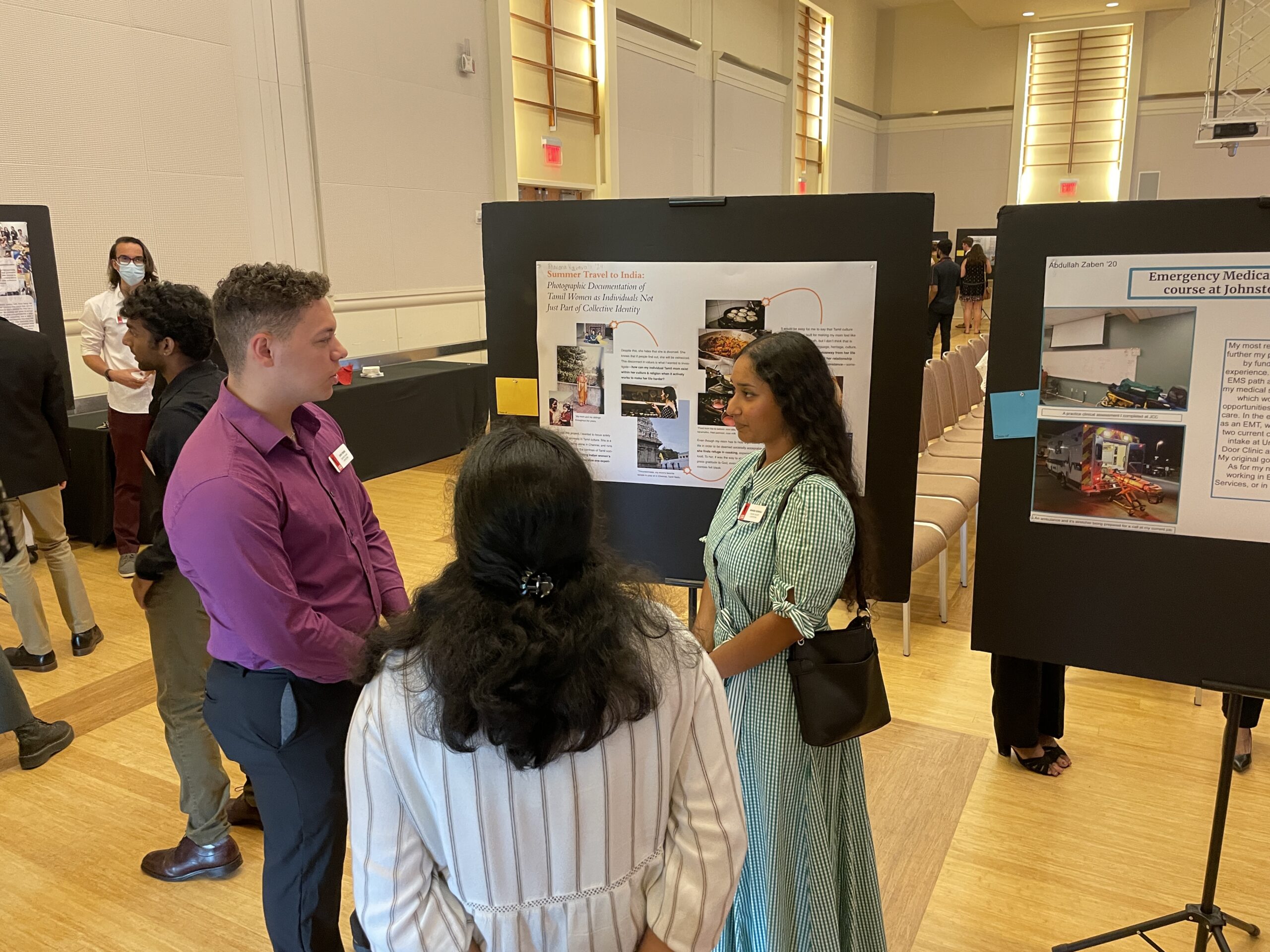 The current Caldwell Fellows gathered for the inaugural Experiential Learning Poster Presentation session on August 28 in the Talley Ballrooms. It was a unique opportunity for students to come together and share their experiences in personal development through internships, leadership positions, undergraduate research, study abroad, and self-designed projects. Over 40 students presented.
You can take a peek at their posters below.