Community
2023 Alumni Conference Photo Gallery
Big thanks go out to Tom Fuldner, event photographer for all our 2023 Selection Weekend events!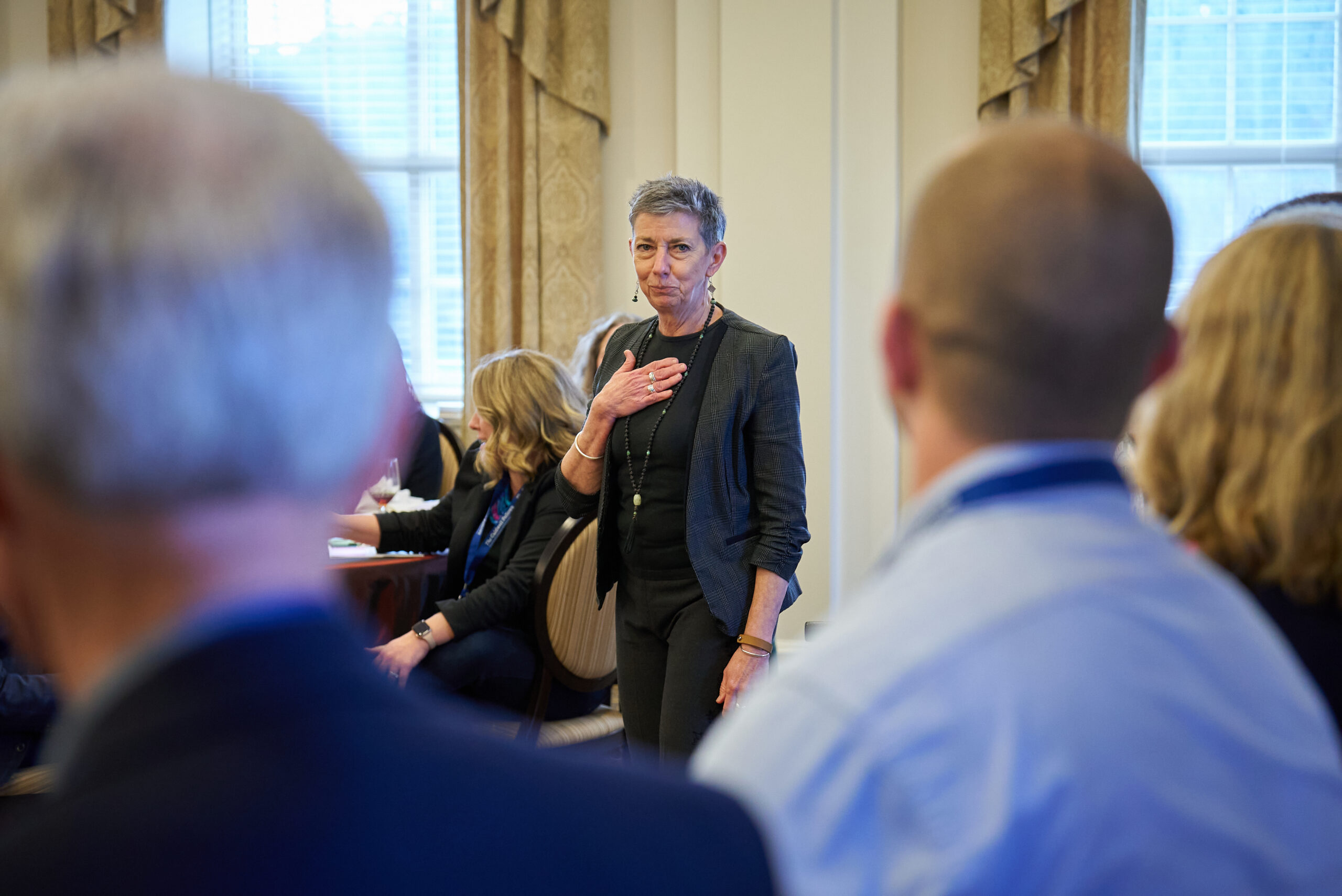 Kudos to everyone who was able to join us for the February 24th Caldwell Fellows alumni conference at the Park Alumni Center. We had over 50 alumni in attendance. The conference theme this year was Defying Anxiety with Courageous & Imaginative Leadership. The day was facilitated by CCL trainer, Susan Reinecke along with Julie Boyles (class of 2014) and featured 5 alumni storytellers:
Alli Walton `00
Nita Byrd `89
Catherine Gordon `86
Rodney Swink `77
John Rogers `05
The event was capped off by a reception hosted by Chancellor Randy Woodson at his residence, The Point.
(Also see the conference flyer for more details)