2022 Junior Class Retreat Recap
The Caldwell Fellows class of 2024 spent a weekend on professional development.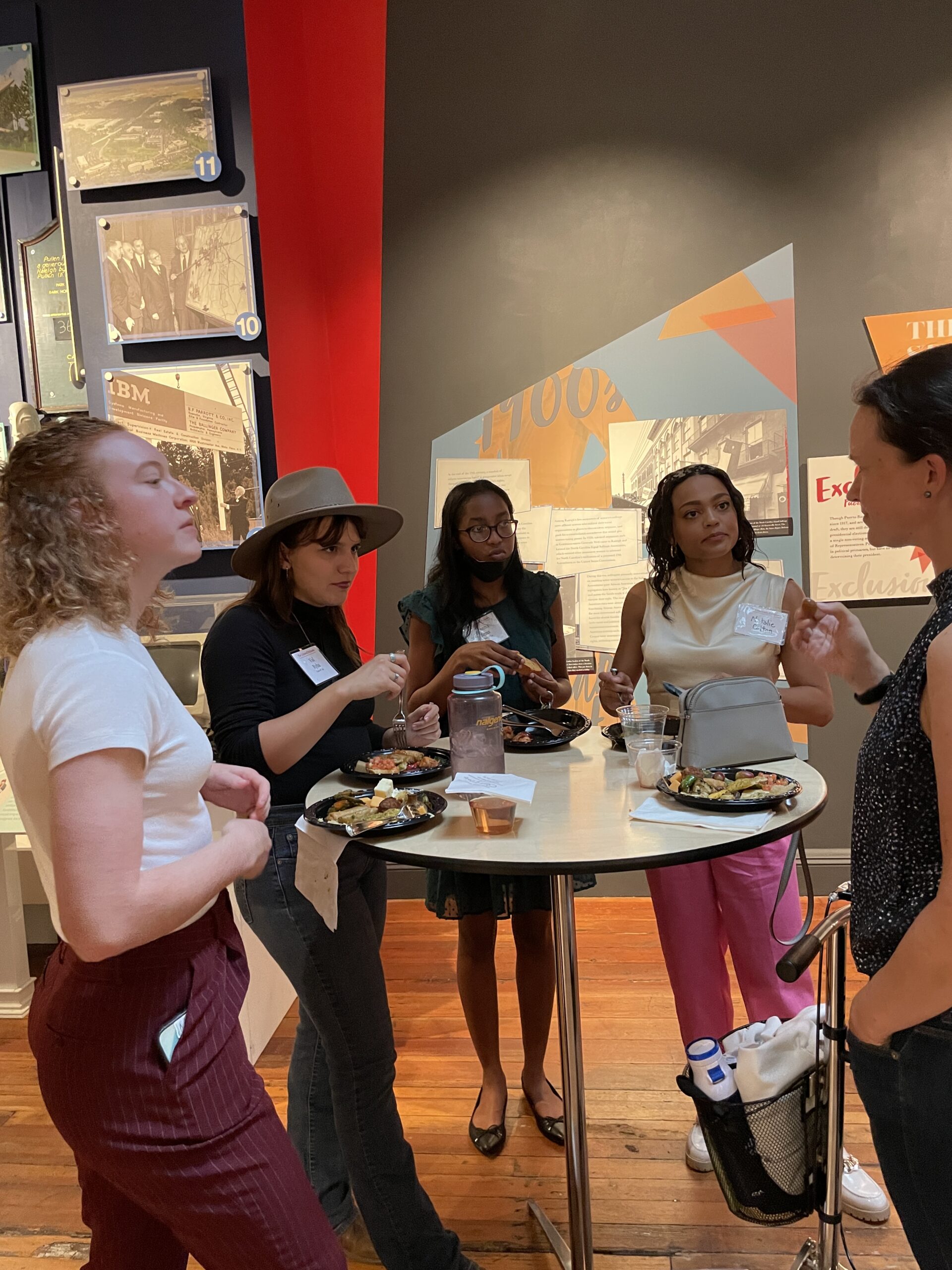 On September 9 & 10, the Caldwell Fellows class of 2024 participated in an intensive professional development workshop featuring an alumni networking event, values assessment, and resume and cover letter editing with staff from the NC State Career Development Center.
The event began Friday night with an alumni mixer featuring Caldwell Fellows alumni from every decade of the program's 55-year history. The event took place at the City of Raleigh Museum and featured a one-to-one ratio of students to alumni. Reshunda Mahone, the new associate vice chancellor for alumni engagement and annual giving was also present to mix and mingle.
Saturday, the Junior class gathered at the Raleigh Founded co-working space in the warehouse district and participated in a values assessment led by Dr. Janice Odom followed by a discussion led by alum Dr. Nat Horner about his career of servant-leadership in civil service. The afternoon was rounded out by a resume and cover letter workshop hosted by amazing staff from the NC State Career Development Center.
The warmth and generosity expressed by our alumni was truly profound and created a unique vessel for pondering the role of personal values in the realm of career development. Thank you to everyone who made this junior retreat possible!