Newswire
1970s Fellows Reunion Recap
The North Carolina Fellows (now Caldwell Fellows) classes from the 1970s spent a weekend reconnecting, reliving the magic, and learning about the current state of the program.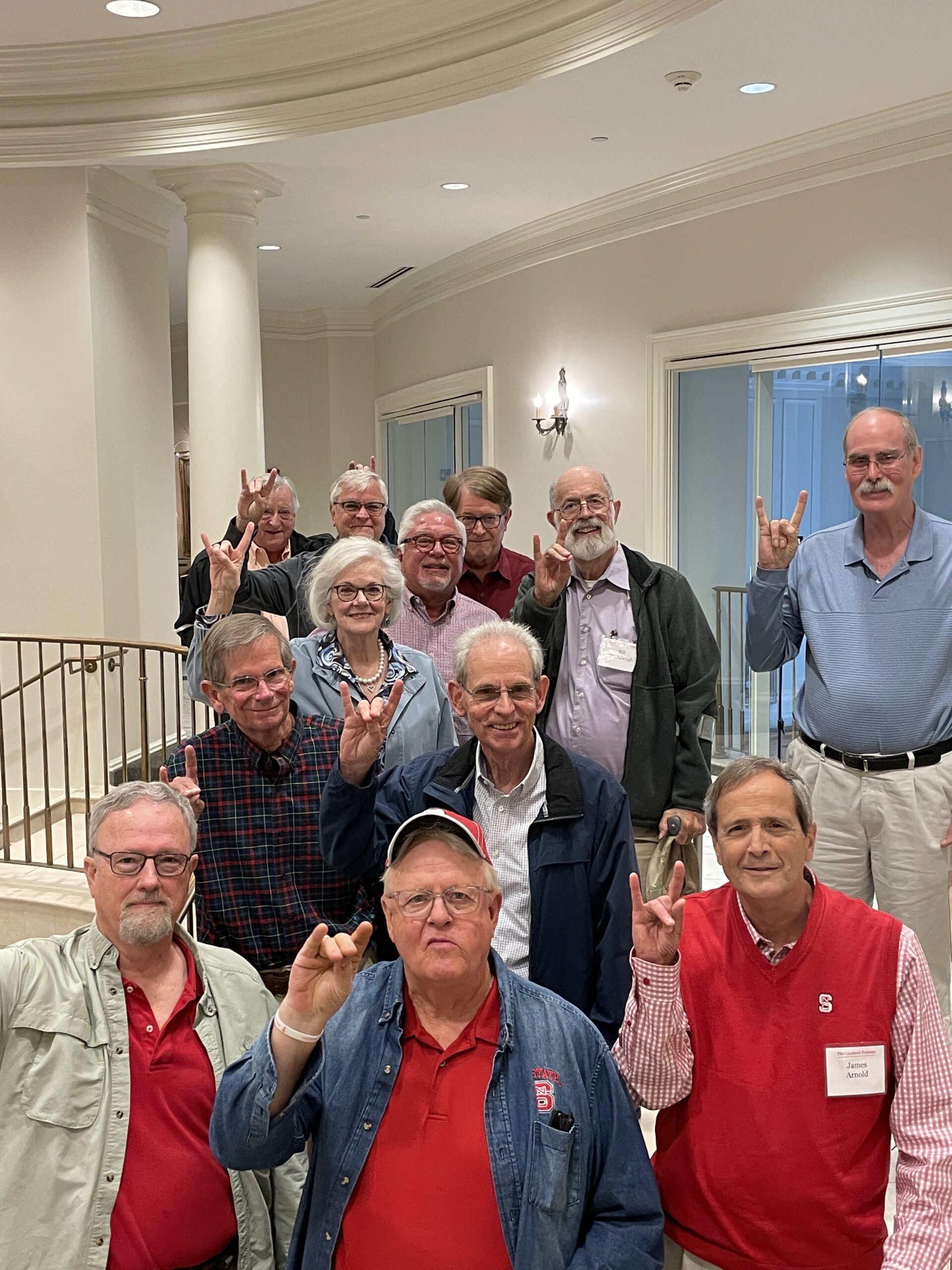 On September 23 & 24, graduates from the first classes of the NC Fellows (now Caldwell Fellows) gathered for a reunion to reconnect with one another, revisit fond memories of their time in the Program and at NC State, and hear from current students in the program.
The event began Friday night with dinner and drinks and a facilitated conversation facilitated by Jack Cozort. Jack moderated questions for Dr. Gerald Hawkins, Director Emeritus of the Caldwell Fellows, and Bill Sternbergh, Senior Fellow at the Center for Creative Leadership in Greensboro, North Carolina. The conversation focused on the value of the program, its evolution over the years, the challenges faced by the leadership as the program progressed, and key insights on the impact of leadership in today's world.
Saturday morning, attendees gathered at the Park Alumni Center on Centennial Campus for breakfast and a presentation about the current operation of the Caldwell Fellows Program led by Dr. Janice Odom. The group also had time to hear from a small group of current Caldwell Fellows including Brodie Smith, Luke Caplice, Kyle Denning, Eli Edds, Christopher Oates, Brodie Smith, and Pranav Tyagi. The morning was rounded out by a Q & A session between alumni and current students.
The vital energy and palpable memories shared by our alumni over this brief weekend were truly revitalizing. Thank you to everyone who made this event possible; especially Jim Arnold, Steve Baxley, Tom Laundon, and Lauren Welch for their dedication and service to this project.